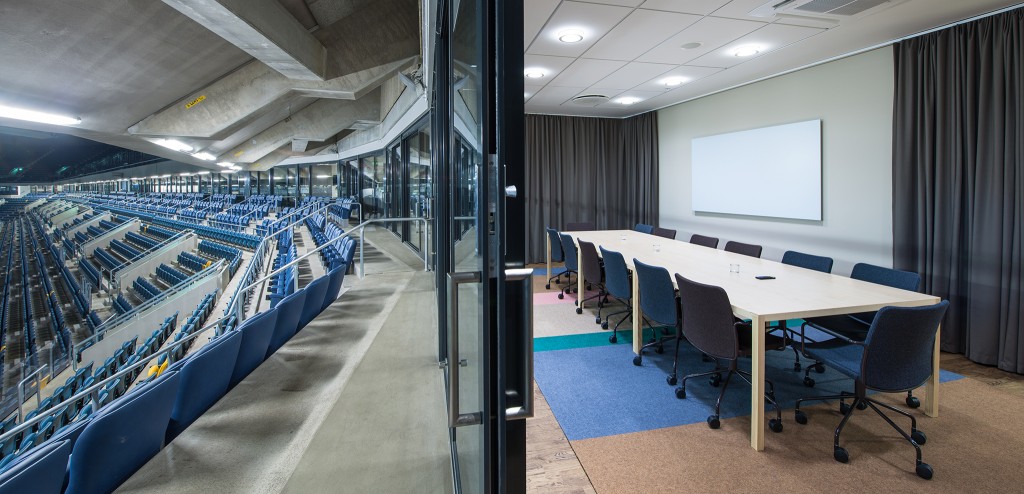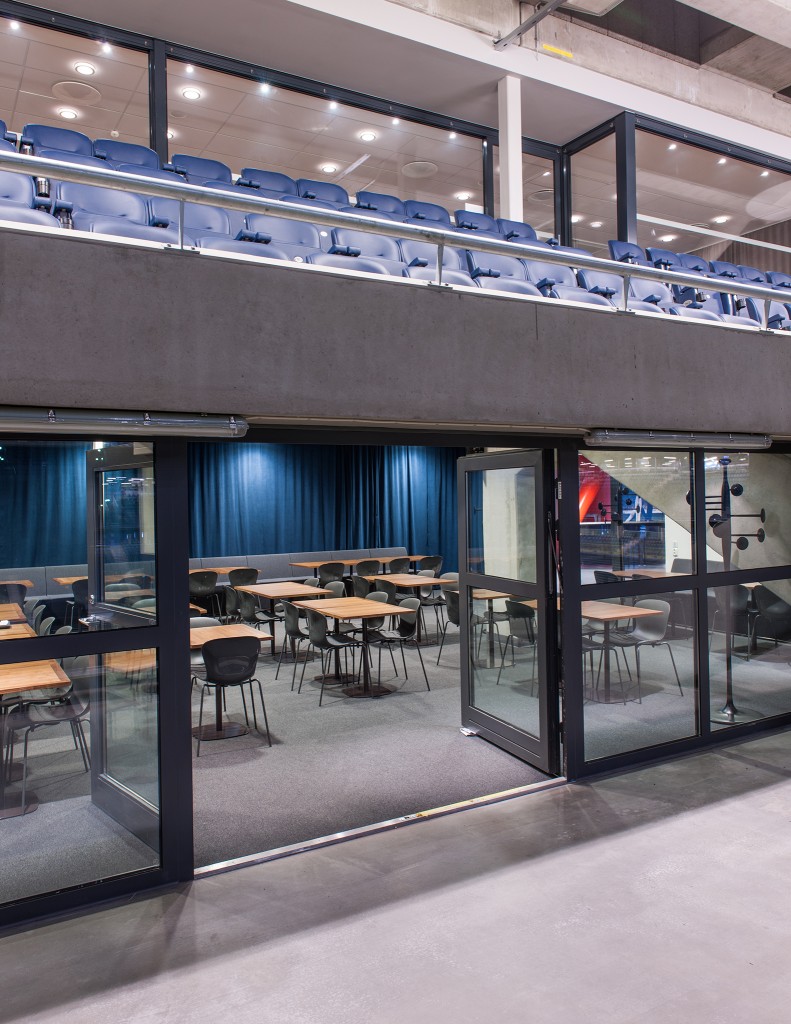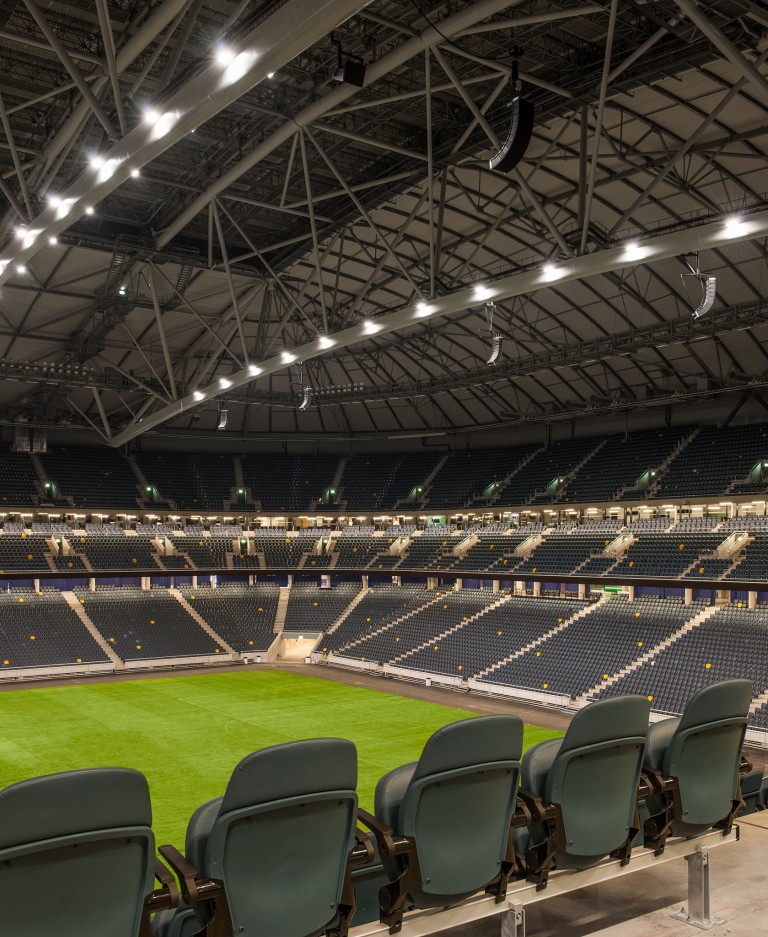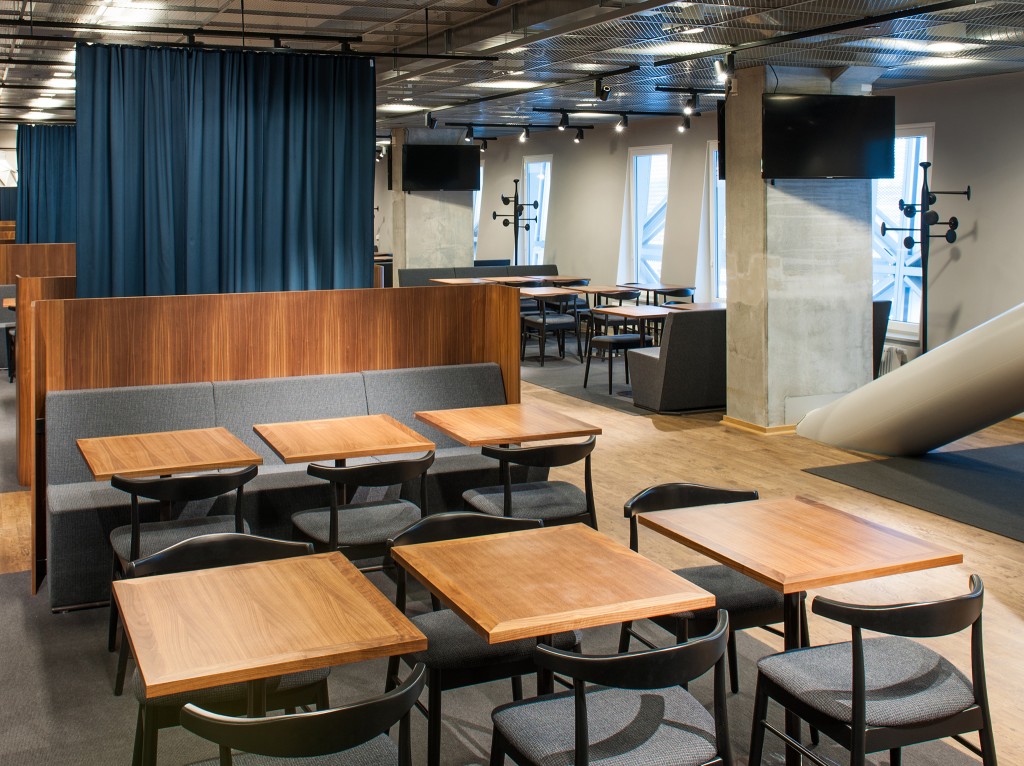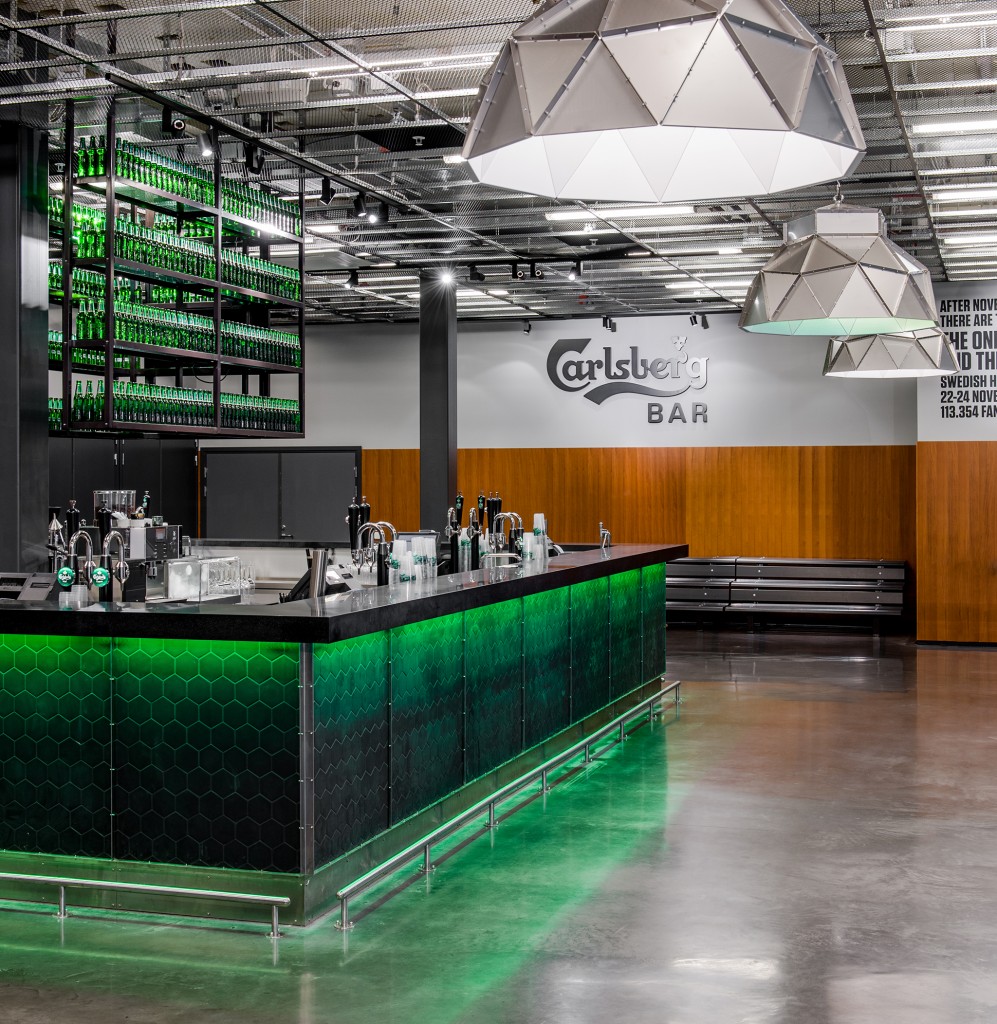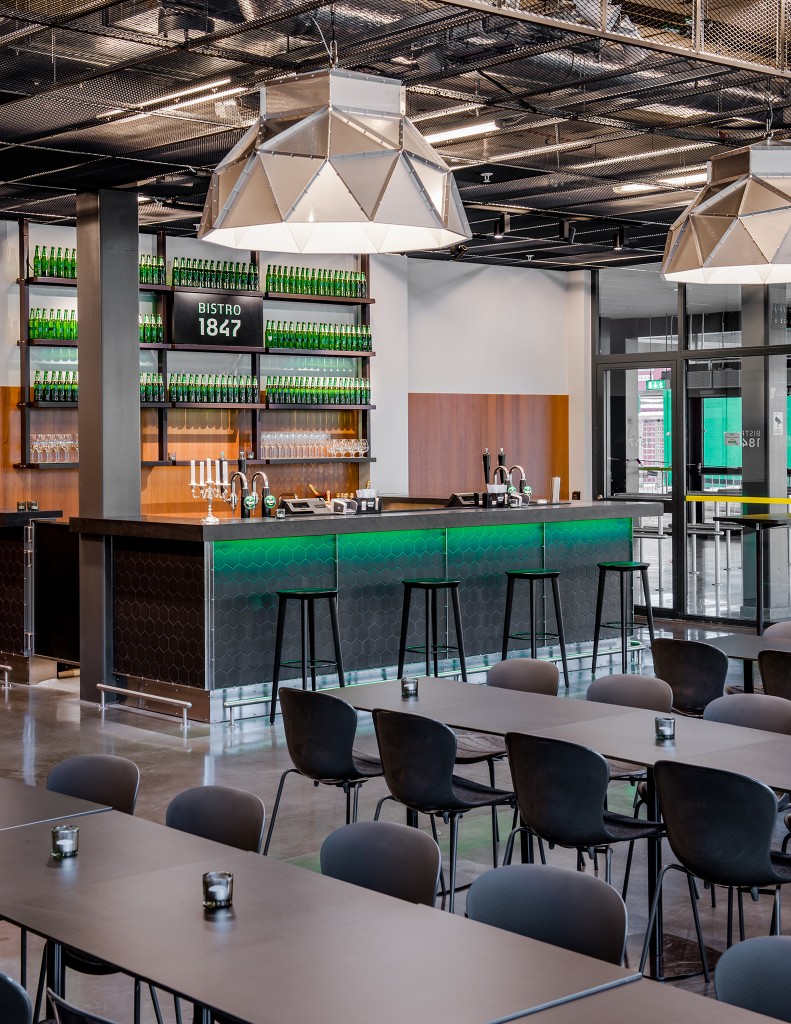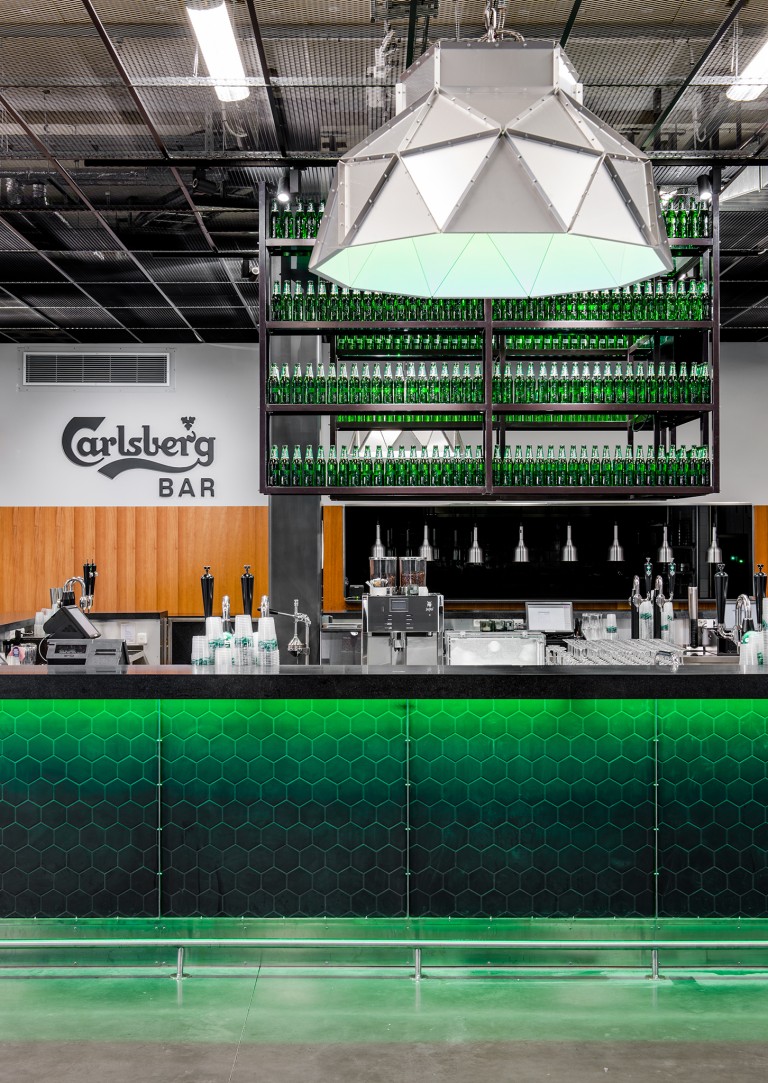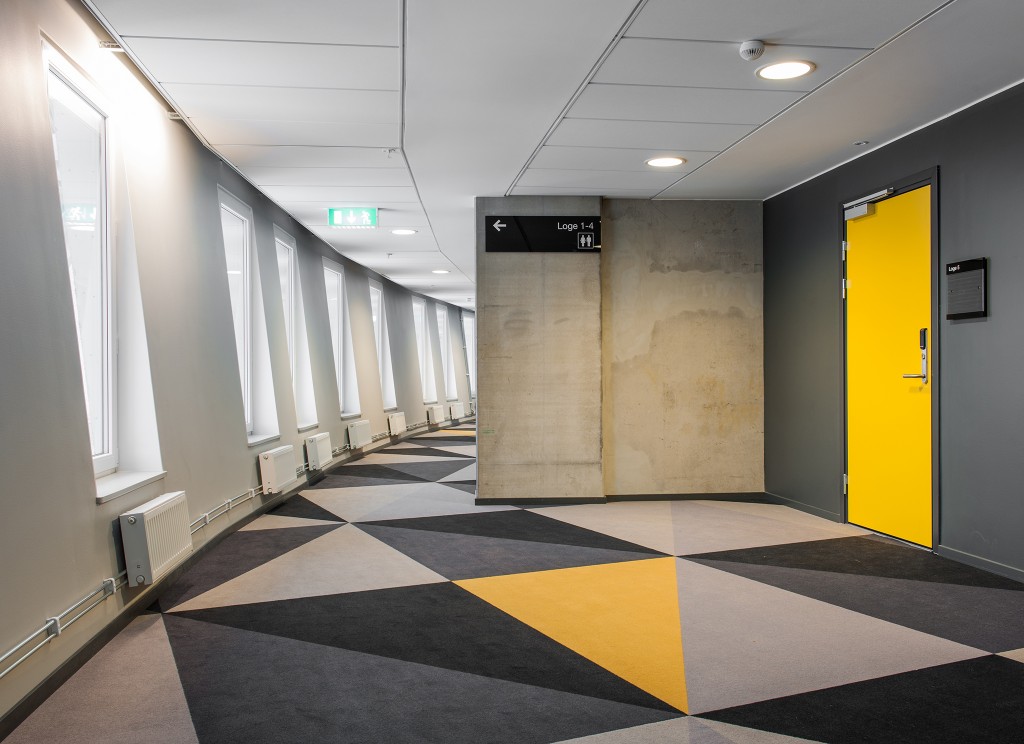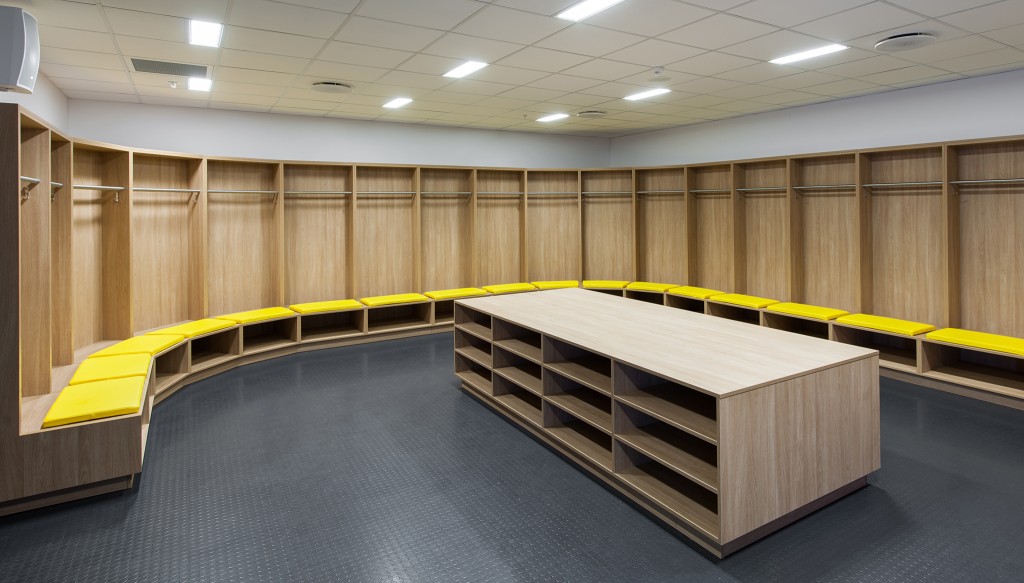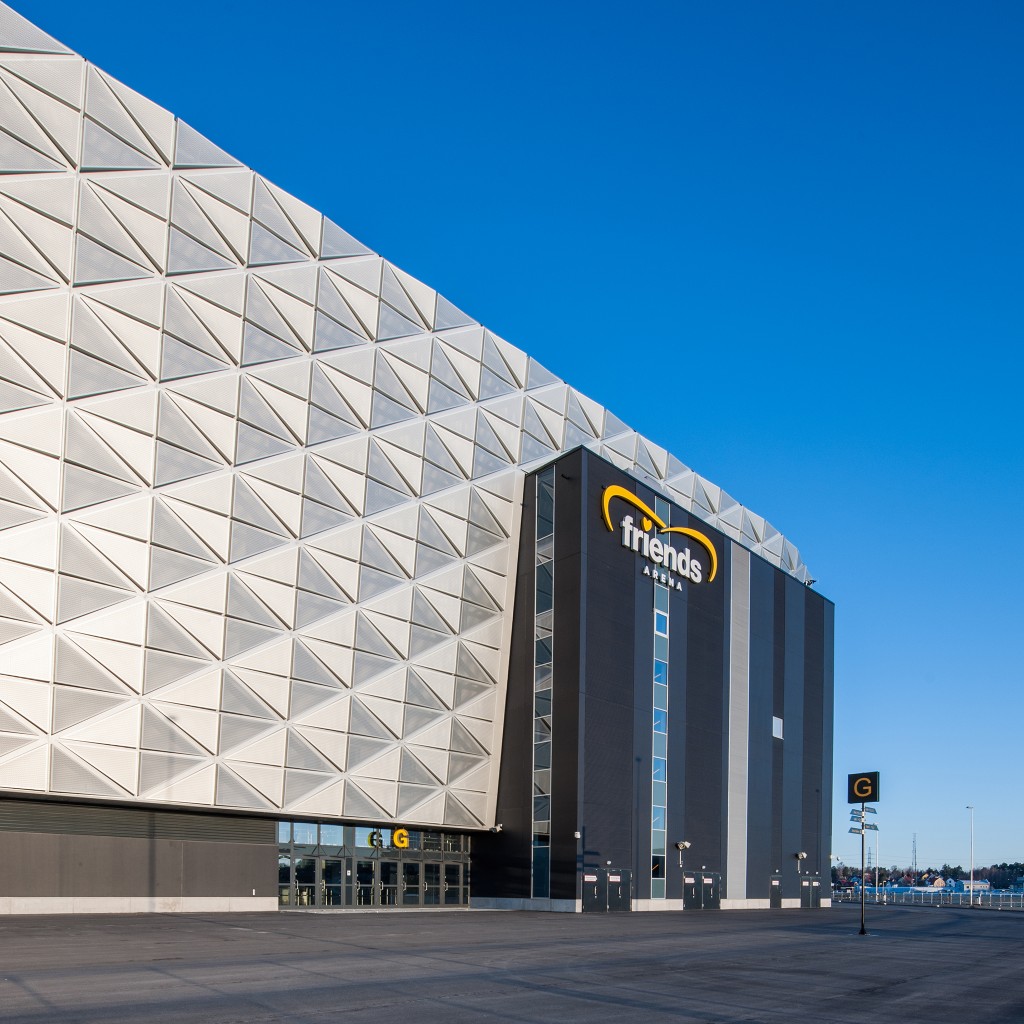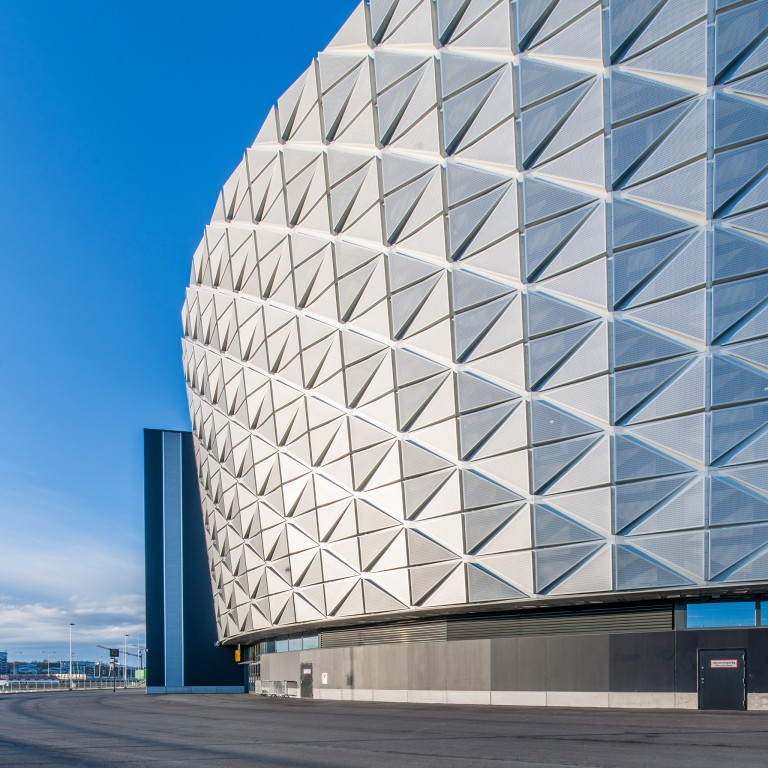 Sweden's national arena for football, Friends Arena, offers visitors an intense atmosphere and optimum proximity to the pitch. Without compromising on its core activity of football, the arena serves as a meeting place with scope for arranging concerts, corporate functions and other types of events for up to 75,000 visitors.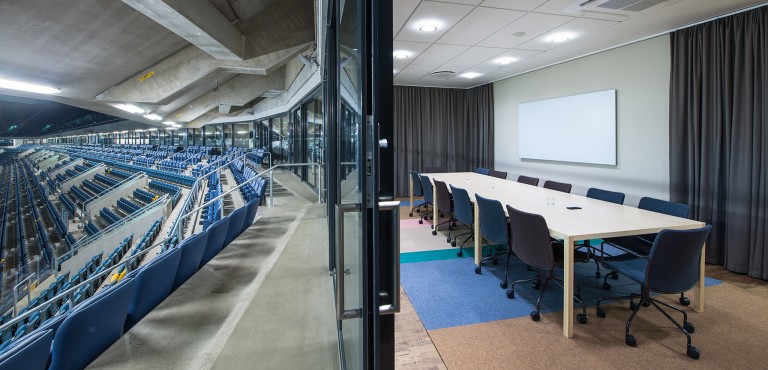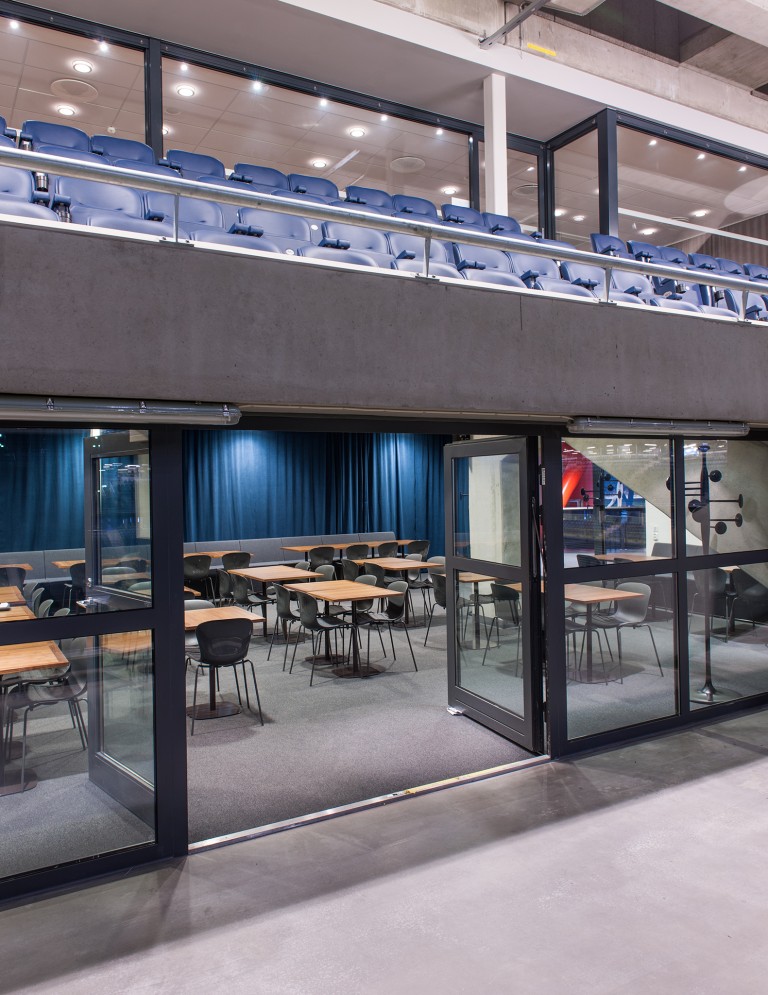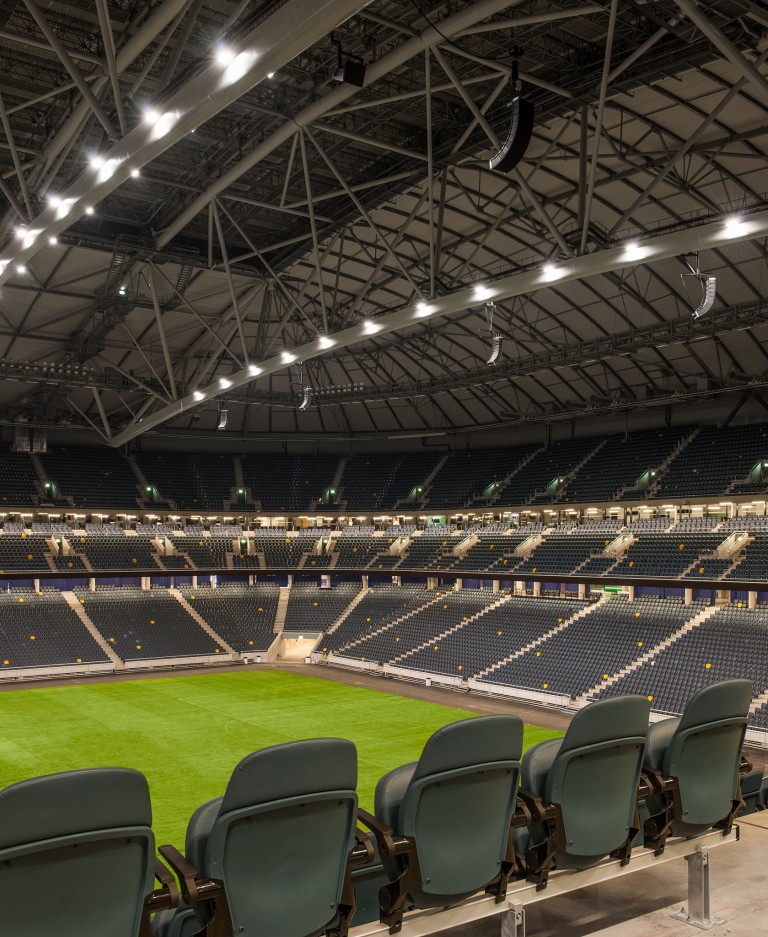 Krook & Tjäder designed the Friends Arena, while the interior design of the public areas was devised by Koncept Stockholm, with a focus on timeless, high-quality design.
"Good quality furniture with long durability has been selected from predominantly Swedish furinture suppliers. To prevent the interior fittings feeling dated, a timeless idiom was advocated with angular elements inspired by the perforated aluminium segments of the façade. Flexibility has been a watchword for all components of the interior design. Everything must fit together and be suitable for setting out anywhere in the arena, just like team players on the pitch," says Milott Widolf from Koncept Stockholm.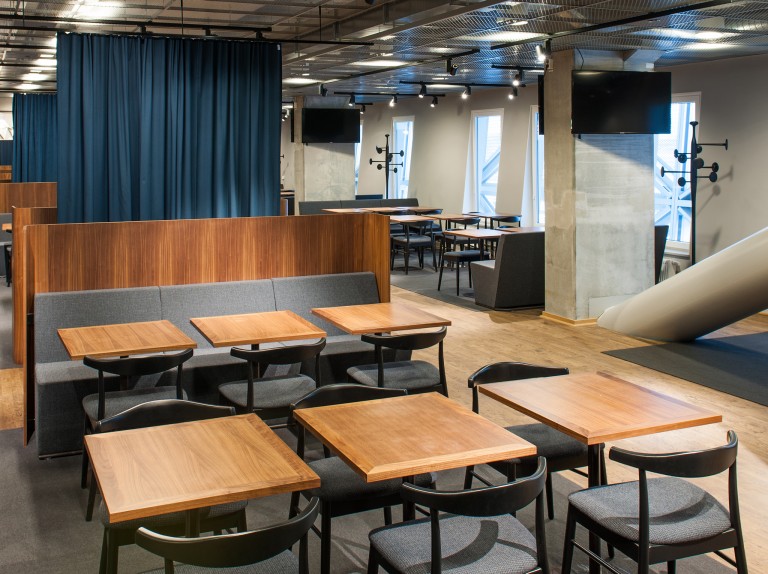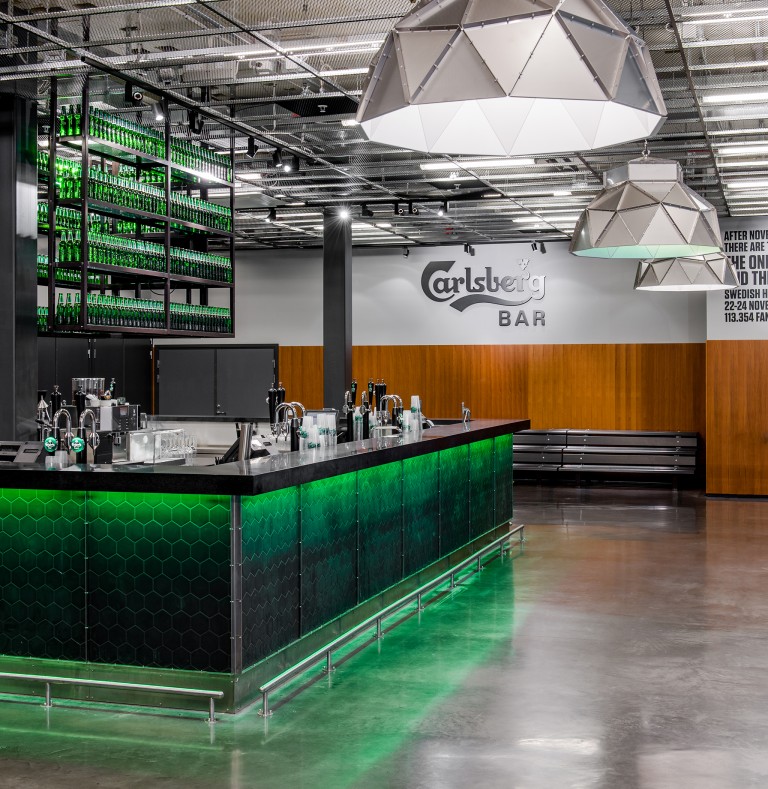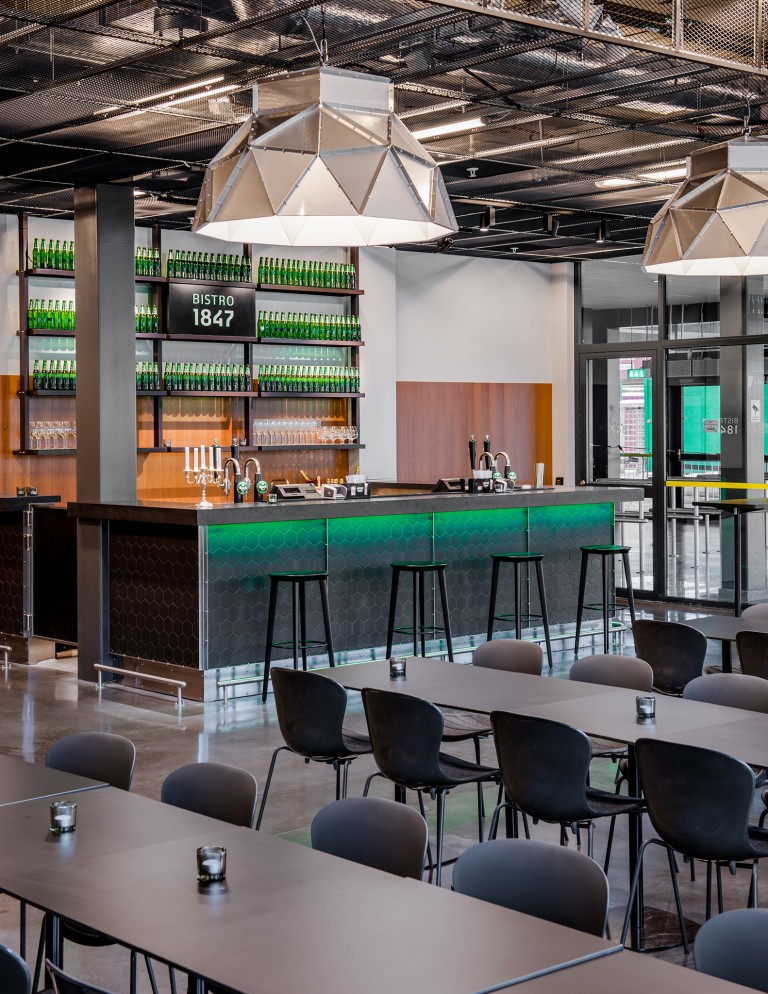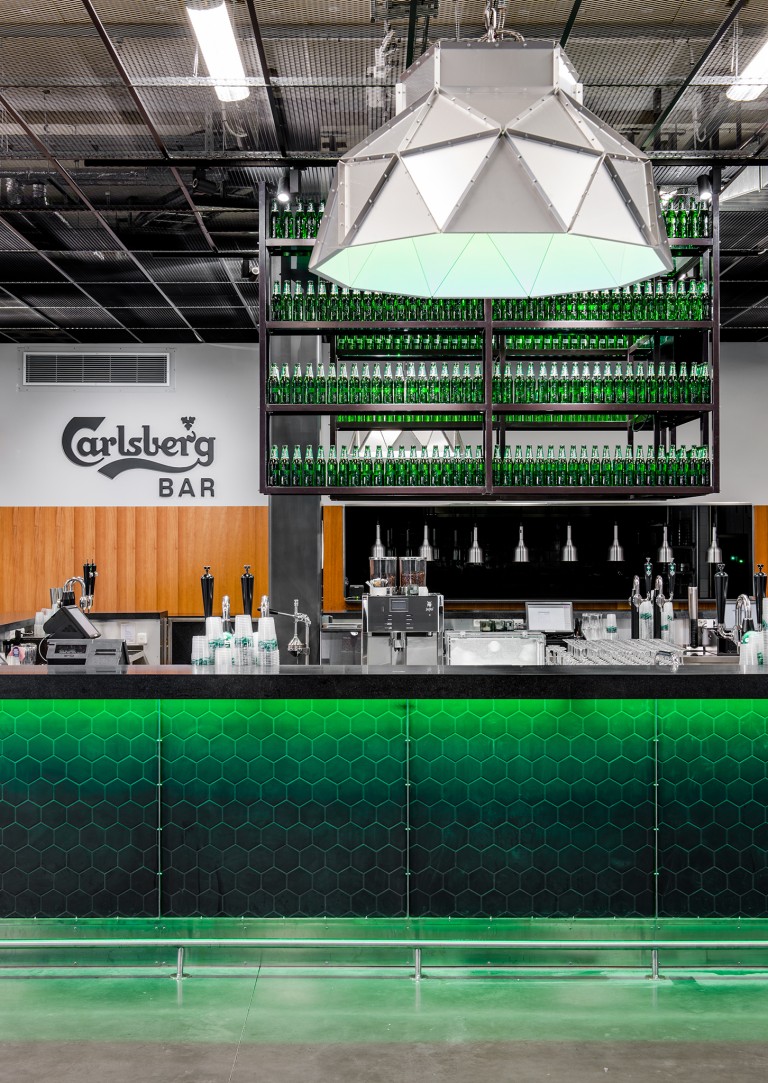 Advanced logistics
Input interior was responsible for budget, time frames, procurement and delivery of the interior furnishings with great consideration for safety regulations and tight schedules.
"It has been a significant project for us with very large volumes, numerous deliveries and a careful focus on all details. The logistics have been complex, with schedules and instructions on exact times for the various deliveries. It was a challenge we relished tackling and that we took care to live up to," explains Conny Nilsson, supervising Sales Representative and Project Manager at Input interior.