Input interior acquires EFG
The Nordic region's leading independent interior design group, Input interior, has signed an agreement with Herkules Private Equity Fund II for the acquisition of interior design company EFG, European Furniture Group. As a result of the acquisition of EFG, Input interior's operations will also encompass Norway and Denmark. "A strategically important deal that will increase our presence in the Nordic region," says Sune Lundqvist, CEO and founder of Input interior.
Input interior has been an independent player since its start in 1987, supplying interior design solutions for public environments within the categories of offices and private businesses, hotels and restaurants, schools and educational environments, and hospitals and care facilities. Last year the company saw a turnover of SEK 2 billion and established its first overseas branch, in Finland. The group is now expanding further on the Nordic market. Acquisition of EFG expands the scope of Input interior's activities to encompass Norway and Denmark, while boosting operations in Sweden and Finland.
"For Input interior, the acquisition of EFG is a deal that is in line with current demand and our strategy to offer the market and our clients a strong local presence and service," says Mille Milehem, COO at Input interior.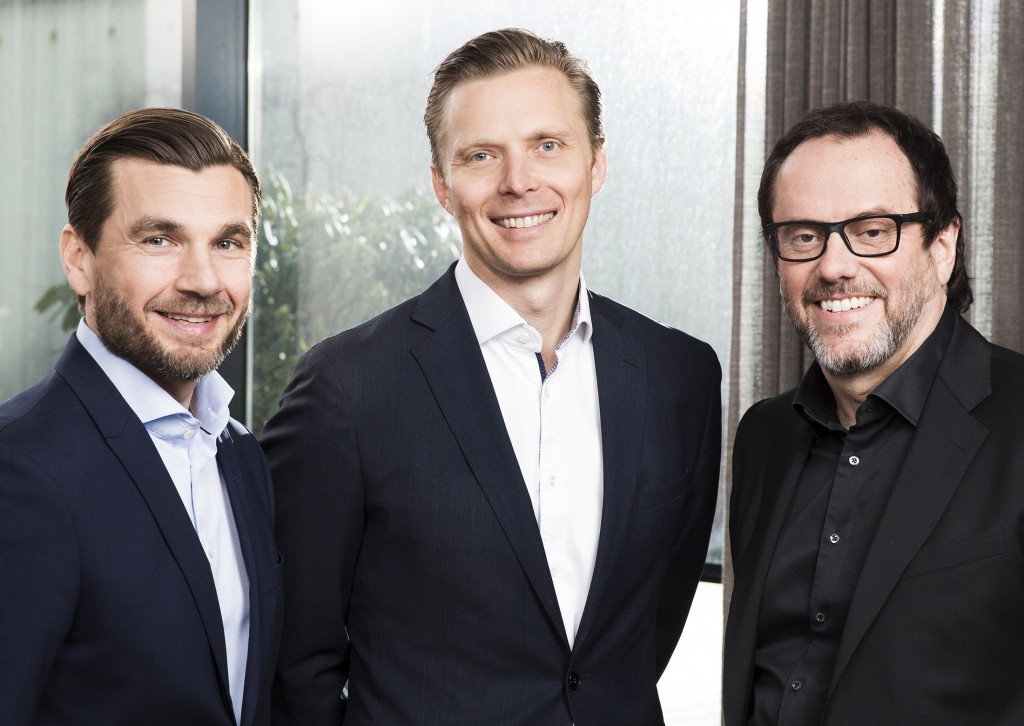 Mille Milehem, Marcus Westdahl and Sune Lundqvist.
EFG was founded in 1885 in Tranås and has since evolved into one of the leading players in the interior design industry, with a turnover of SEK 1 billion in 2017. The company has two primary areas of operation – an interior design business with 23 showrooms in Sweden, Finland, Norway and Denmark, and production of the brands EFG and SAVO.
"In recent years, EFG has focused on developing these operations independently of one another. We have gone in for an interior design business with the emphasis on diversity and more business areas, and a production operation characterised by faster and more design-oriented product development with a distinct environmental focus," says Marcus Westdahl, CEO of EFG.
The acquisition represents a clear step forward in terms of EFG's development.
"With this acquisition, EFG's interior design business becomes part of the Input interior group and thereby a dedicated interior supplier with access to new services and the broadest range on the market. At the same time the production operation is better able to develop into a wholly independent player," continues Marcus.
Input interior envisages great benefits and synergies from the deal.
"The acquisition gives us resources to develop our concept on more markets. We have access to a new platform in Norway and Denmark, and can augment our existing operations in Sweden and Finland with additional skilled employees. Moreover, we gain access to two strong product brands, EFG and SAVO, which will develop even better independently," concludes Mille Milehem.