An investment in a school is an investment in the future. But how should schools be designed to create a good educational environment that stimulates learning and contributes to a sense of community? Input interior works closely with architects and educators, focusing on the students and ensuring the interior furnishings support the teaching.
Offices and workplaces have been constantly evolving over the past 100 years. New findings and trends have influenced how we work, from individual office rooms to open-plan settings and activitybased environments. Most concepts have both advocates and opponents and the related discussions are frequently lively. The desire to streamline our work and attract the right expertise is what drives development.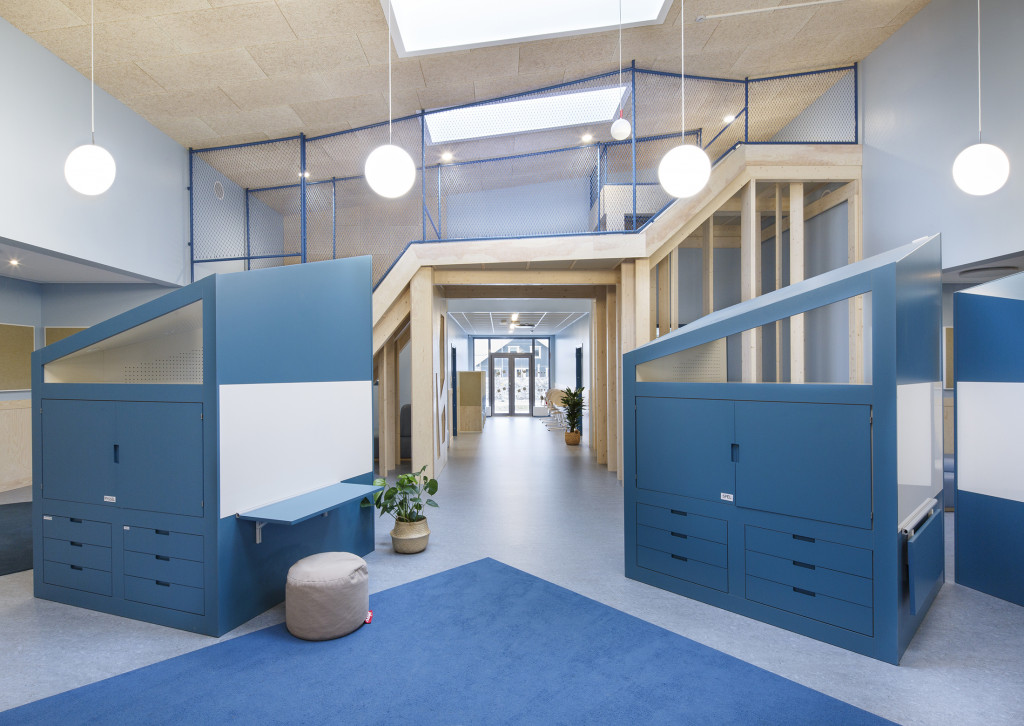 Brogårdaskolan / Photo Matilda Kjell
On the other hand, one environment that has barely changed at all over the past century is the school – the symbol of the future. Despite the fact that views on knowledge, education, children, teenagers, challenges and opportunities have altered dramatically. But now is the time for change.
In an increasingly competitive world the ability to attract students and teachers is becoming ever more essential. And the need for flexible solutions is increasing in sync with the awareness that we must make more effective use of our resources. Satisfying these requirements demands both space, insight and holistic thinking with a long-term approach.
Nordseter Skole / Photo Zink / Thomas Mellbye
"New technology, individualisation, diversity and, not least, a prevailing sustainability perspective have forced the pace of change in schools. In order to cater for students on an individual level, the traditional classroom format often has to take a back seat or be combined with new areas featuring flexible furnishing and needs-adapted solutions," says Evelina Höglund, Sales Representative and Project Manager at Input interior in Gothenburg. She continues her line of thought:
"It's a matter of utilising premises in the right way and adapting the furnishings to suit the teaching and the students. By offering different alternatives, the students themselves can find the location best suited to the task in hand."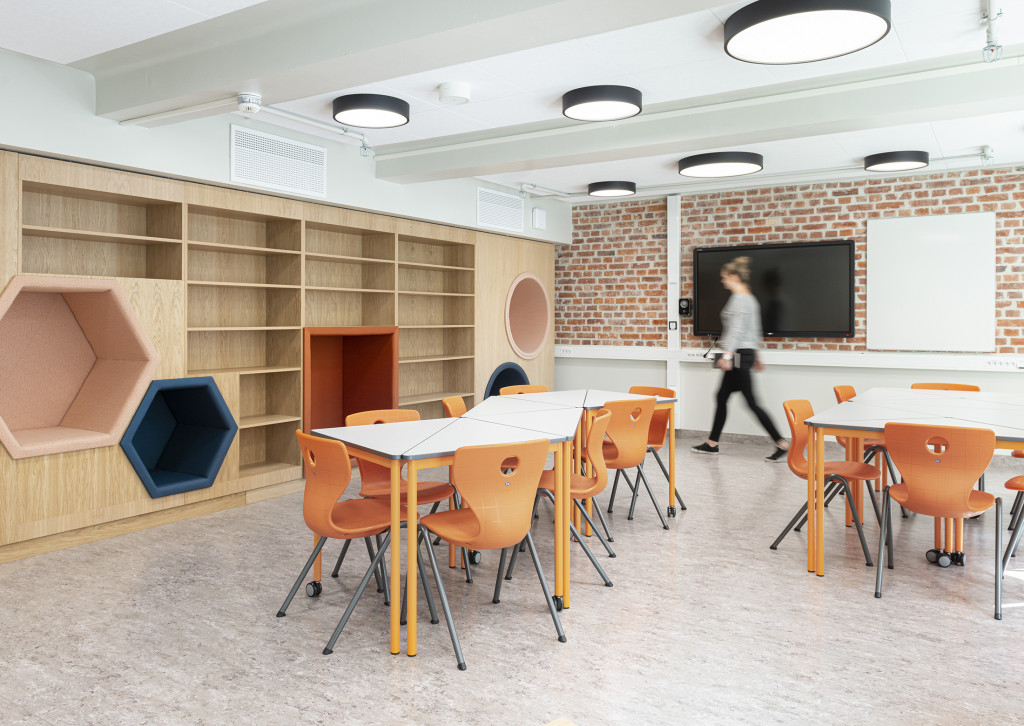 Uranienborg Skole / Photo Zinc / Thomas Mellbye
Norleif Vegsund, Project and Product Manager (Education) at Input interior in Norway, has been dealing with furniture and furnishings for schools for over 25 years and is in agreement. He has also noticed how learning environments for children and young people are becoming a higher priority.
"It's great to see how work environments for students are being taken more seriously. The solutions are all different, but flexibility, ergonomics and, of course, quality are highly valued irrespective of whether it's a concept for a brand new school or purchasing of individual furniture items. Any investment in furniture and furnishings needs to last for 20-30 years, and in many cases longer. Good quality is both a sustainable and, in the long run, economical choice."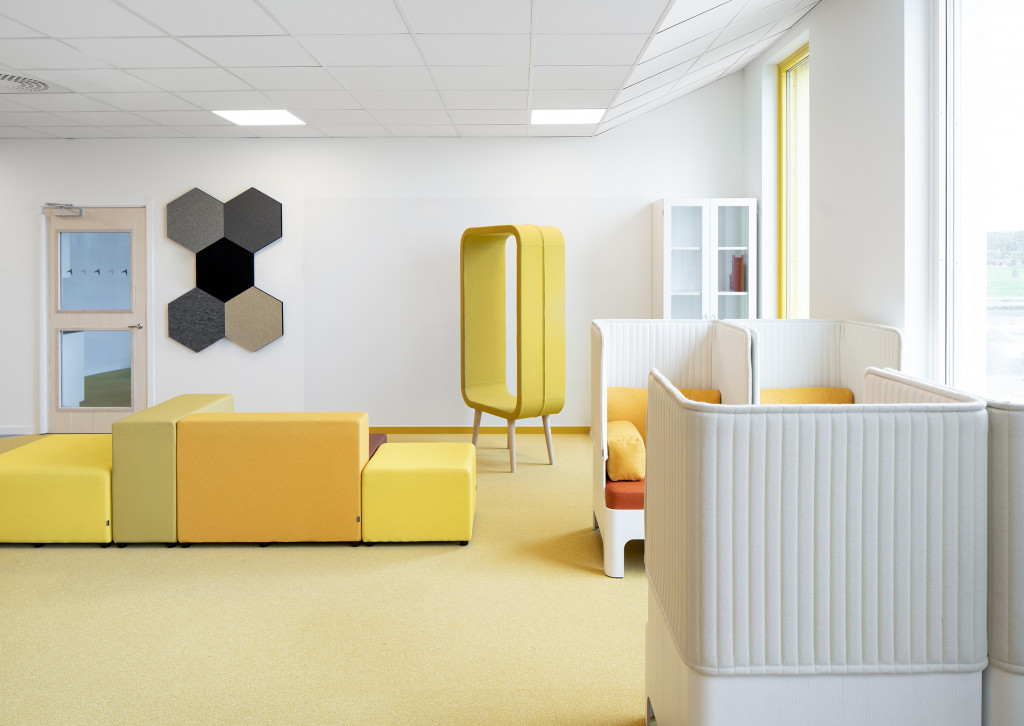 Änglandaskolan / Photo Jason Strong
Does that sound interesting? In the case of Uranienborg skole in Oslo you can find out more about how they have worked to make effective use of the school premises and to cater for each student's unique needs. Or be inspired by Nordseter skole, which has established creative learning environments that encourage mobility and different types of learning.