A celebrated storage classic
Functional and flexible, and as variable as it is familiar. The String shelving system turns 70 this year.
When Nils and Kajsa Strinning designed the first String shelving system, they could hardly have known that they were creating a modern classic that would still be adorning homes 70 years into the future. However, this shelving system started out as something completely different, namely as a dish rack in the late 1940s. The wooden racks of that time began to smell after a time, while the metal ones left rust stains on the sink unit. In their home kitchen architect Nils and designer Kajsa experimented and came up with a wire shelf with the wire rods covered with protective plastic to prevent rust.
In the same year, 1949, publishing house Bonniers launched a competition calling for an ingenious bookshelf solution that in addition to holding books would also be affordable, simple to assemble and easy to mount on the wall. Taking inspiration from the wire shelf of the dish rack, the couple created their first prototype of the String shelving system: a light and airy shelving system with side panels of metal rods and movable wooden shelves. A simple yet ingenious solution that was awarded first prize in the competition, and was immediately put into mass production.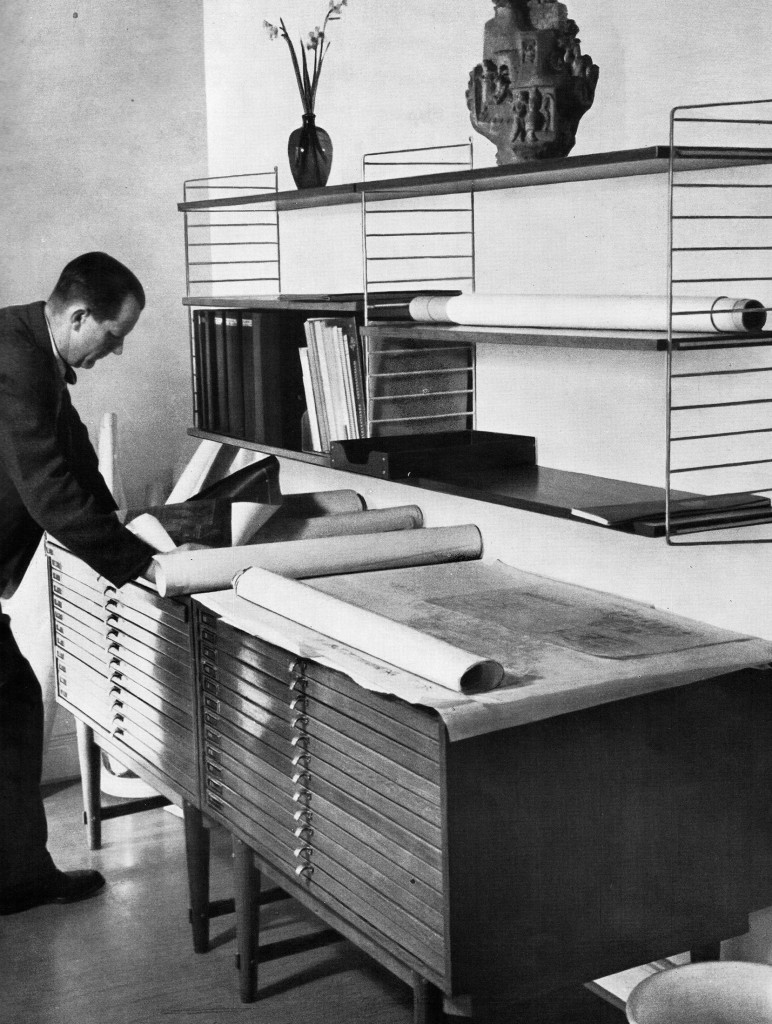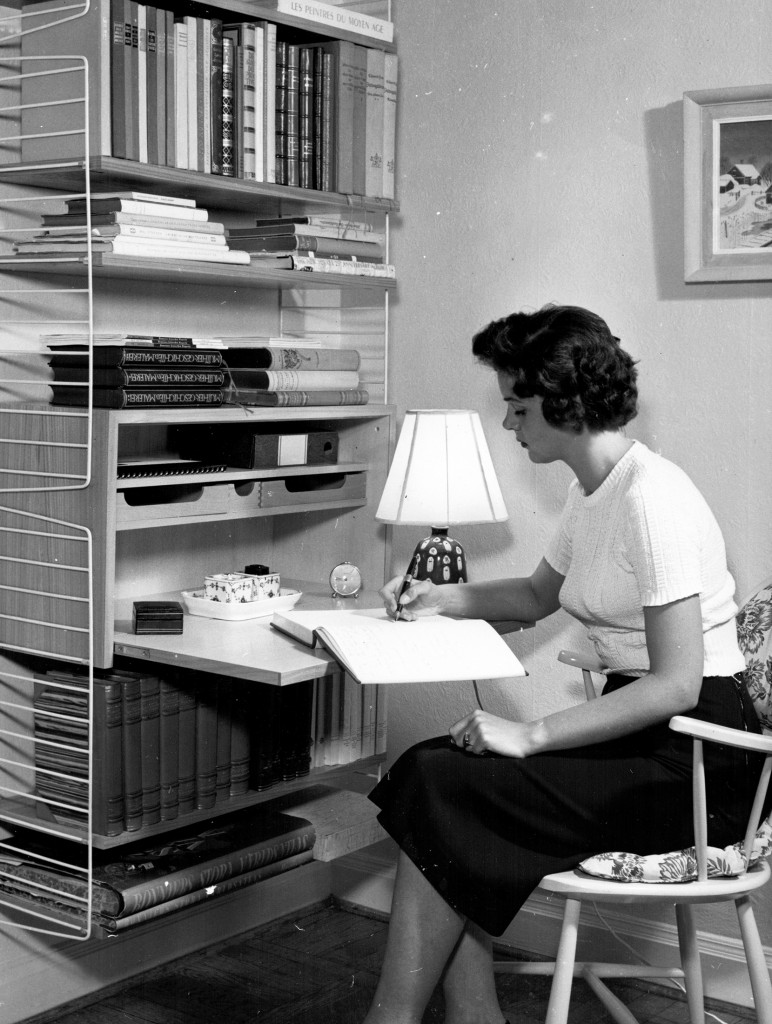 International success
The String shelving system was flexible and practical; it was equally easy to install or remove; and it could be expanded by adding more shelves or even form a complete wall. Success was a fact and the shelving system soon achieved international status. When the new UN skyscraper in New York was inaugurated early in the 1950s, the String shelving system adorned its walls.
Over the years the Strinnings focused on developing the system, with new models and accompanying products. Soon String not only incorporated shelves but also a small table, a display cabinet, a magazine shelf and a desk. In the 1970s, however, the shelving system dwindled in popularity and after a while production ceased.
Throughout the home
It was not until a few decades later that this shelving system experienced a renaissance. Swedish company String Furniture relaunched the concept and began manufacturing new variants in monochrome colours, at the same time as also relaunching products that had disappeared from the market. And String began reappearing in homes, in the form of kitchen shelving or a bathroom cabinet. From larger storage systems to the slightly smaller String Pocket shelving solution, which was also Nils Strinning's final creation. Designed to accommodate paperback books, but equally suitable for small ornaments and keepsakes. A versatility and minimalism that makes String an enduring classic on walls throughout the world.