Greenified launches in Finland at a new design festival
A new international design festival and an award-winning interior design agency set the tone for and provided the setting for Greenified's launch in Finland. The e-commerce platform will serve as a new tool for responsible renewal and management of interior furnishings going forward.
Greenified is a circular e-commerce solution that uses design and reuse to create new possibilities for organisations and companies looking to make sustainable choices. The where, when and how of Greenified's launch on the Finnish market were all carefully considered.
"The fact that Greenified is being launched with an installation produced by award-winning agency Fyra at the inaugural Design Helsinki event is proof of capacity, as well as strong demand. This was the perfect opportunity and it has already had an impact here in Finland," says Birinder Singh, who is Site Manager at Input interior in Helsinki.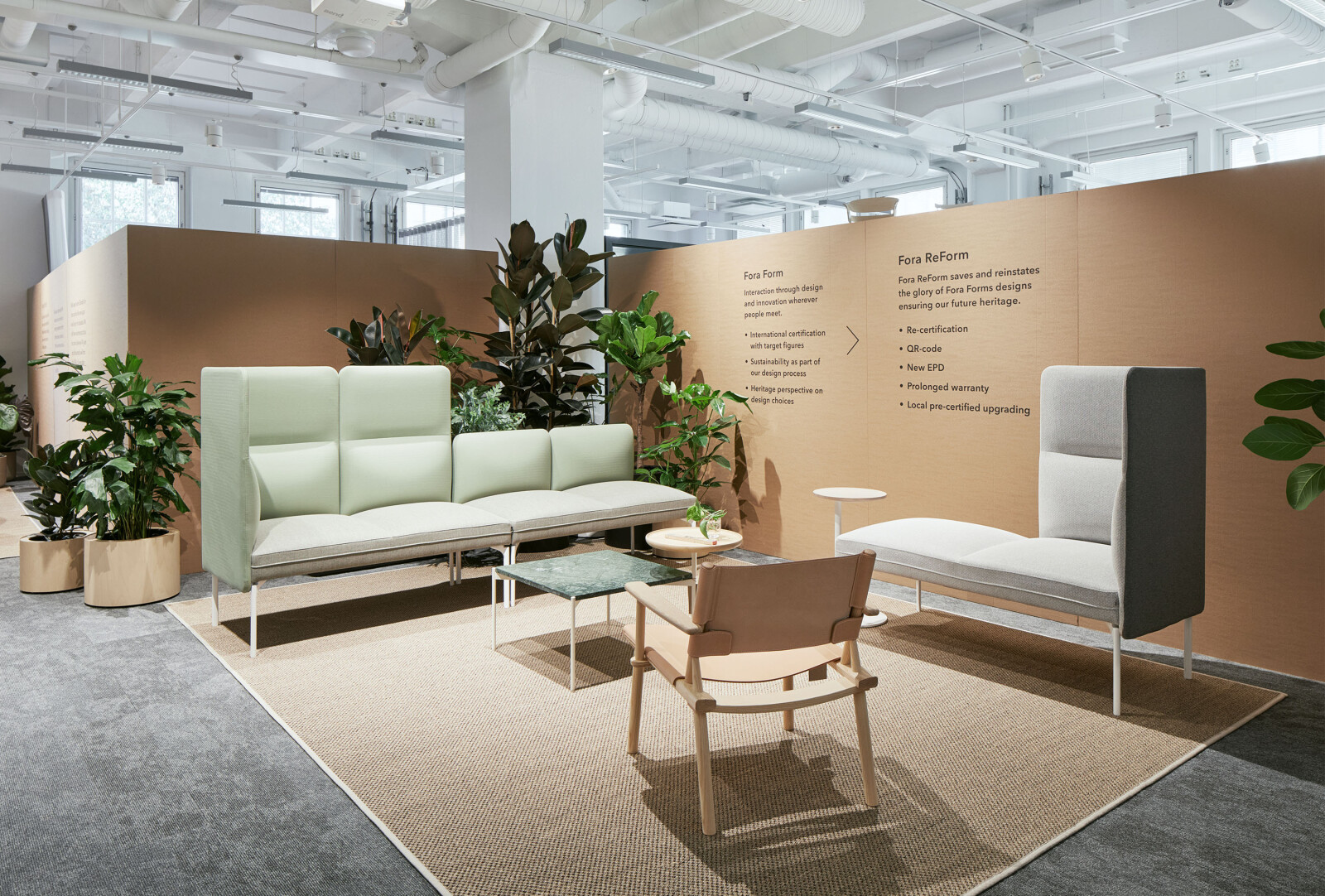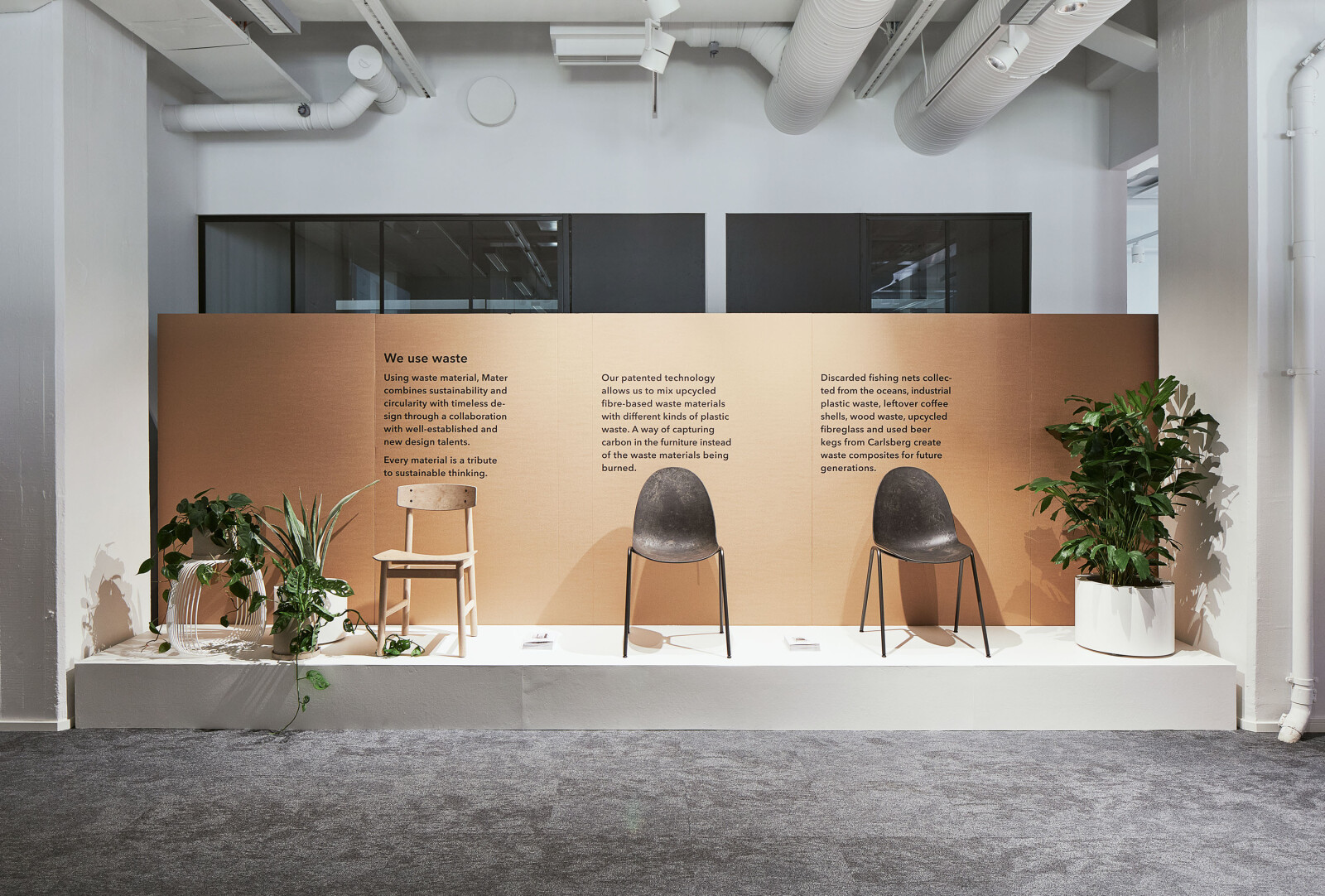 The festival welcomed almost 80 exhibitors to a number of arenas around the city, and at Input interior's showroom there was a distinct theme to the exhibition.
"The designing field needs to develop towards sustainable future, and the cornerstones of our installation were renewable materials and reuse. Here at Fyra, our aim is to use tangible tools for promoting a circular economy, and Greenified enables us to do just that. The provision of reused furniture creates new opportunities and is a service that designers and architects have been searching for," explains Niina Sihto, Partner and Senior Designer at Fyra. 
The furnishings featured in the exhibition came predominantly from Greenified's e-commerce platform, with innovative producers also being given the opportunity to display furniture produced using recycled materials. New circular solutions from Fora Form, Gärsnäs, Mater and Stolab provided additional insights and ideas on sustainable development. 
"As far as we are concerned, our main focus is on manufacturing products that will last for generations to come because of their enduring quality and design. Greenified has such a distinct sustainability profile that it was an easy decision for us to collaborate and share what we have learned," says Annika Mårtensson, Export Manager at Stolab.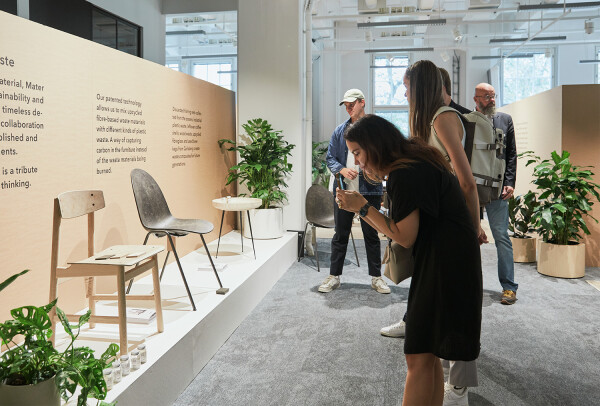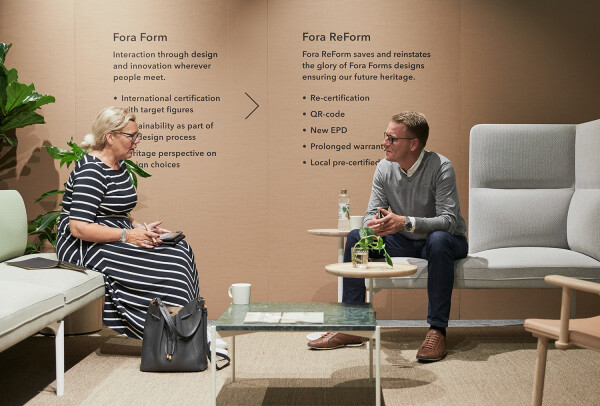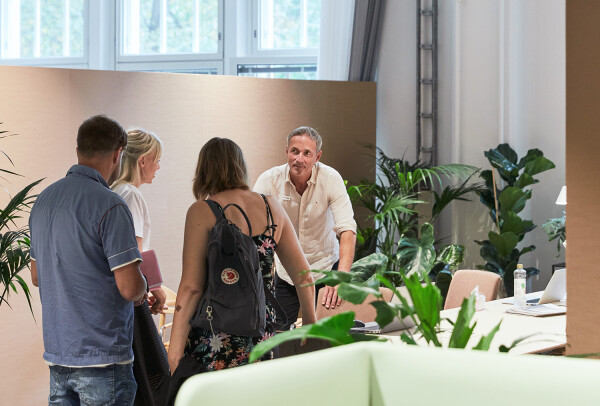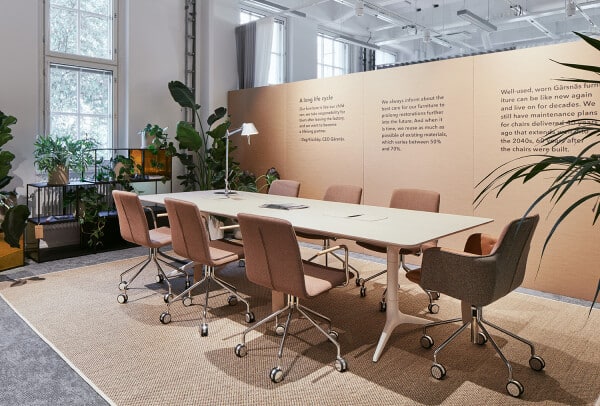 Eco-friendly options are vital when it comes to enabling long-term and positive development in our industry – and Greenified's launch in Finland is definitely a step in the right direction.
"We need to be making better use of what is already out there, whether that be furniture or materials. In many cases, this means thinking again and not necessarily starting with new products when looking to update environments. We are seeing a huge amount of interest in re-use among architects and clients in Finland, as well as among companies that work to restore furniture. That is a positive development and one that is important for the entire industry to get behind and support," says Birinder Singh.
Klara Mannrolin, Greenified's Project Manager, and Patrik Clavenstam, Sustainability Manager at Input interior, explained how we will use furnishings in the future.
"Reeuse will become increasingly important in the future, and the environmental benefits of re-using furniture are numerous – and obvious. With greenified.fi, we can show just how easy it is to buy, rent or sell reused products," concludes Klara Mannrolin.