We visited Borås, the city that at the start of the millennium transformed its disused textile production district into a vibrant design centre.
Just a stone's throw from the flagship of the transformation, Textile Fashion Center, we reach our destination. A simple yet spectacular building. From the threat of demolition and being forgotten to a building offering an exciting history, architecture and interior design all under one roof.
150 years ago the engine sheds (lokstallarna) in Borås, together with the railway, in many ways came to symbolise the development of the city, from sleepy wooden town to successful industrial city. Today, with the premises united by modern architecture and new visions, the engine sheds are facing an equally well-designed and interesting future.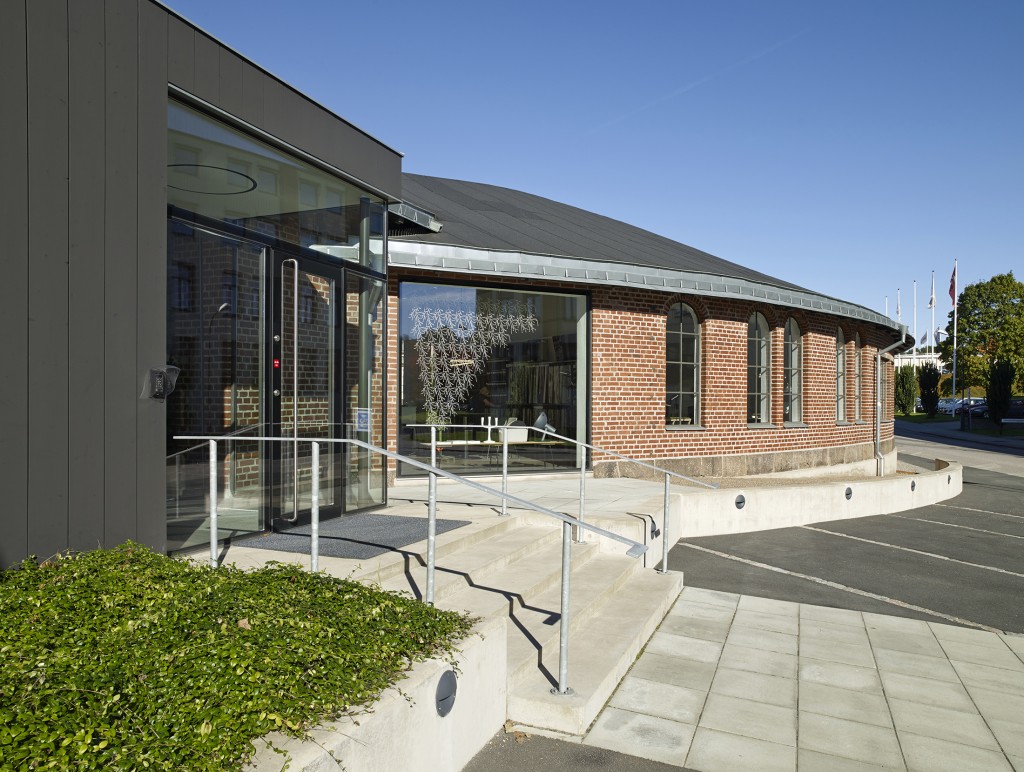 History and future united
The contrasts between the old and the new in the 2,500 m2 building challenge visitors' senses. Taking the easy way was never an option with this extensive renovation. Genuine craftsmanship prevails down to the smallest detail. The dream of creating a stage where clients, architects and designers can meet, exchange ideas and be inspired has been realised here.
"It has a fantastic atmosphere. If you are interested in architecture or interior design and find yourself in the vicinity, you absolutely must visit us. I can claim with confidence that our showroom offers something out of the ordinary," says Jonas Skogsberg, who is Site Manager at Input interior in Borås.
After many years of neglect the engine sheds are once again serving a useful purpose. This is where their new story begins. How it continues, only time will tell, but it's clear that creativity and imagination will guide the process.