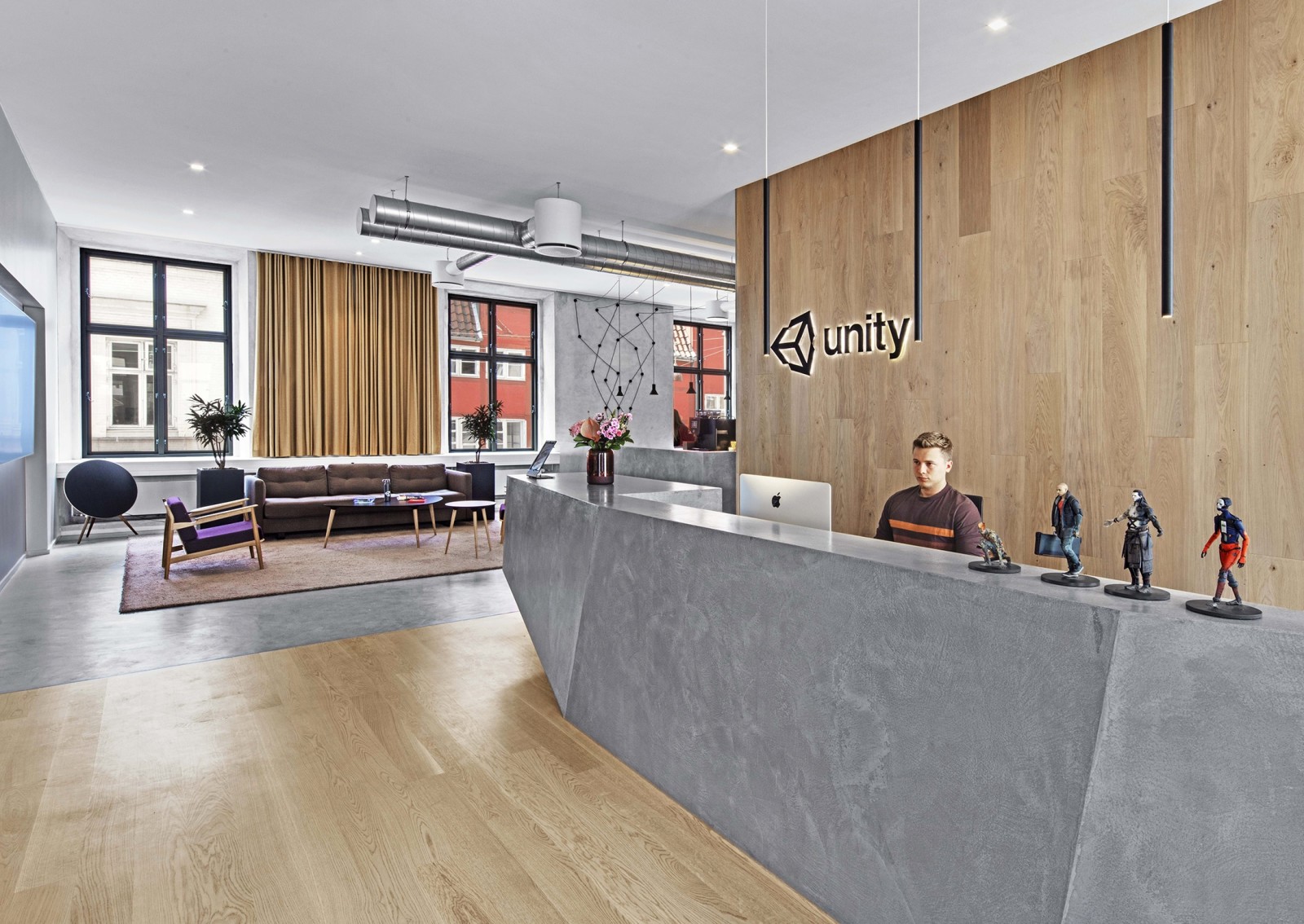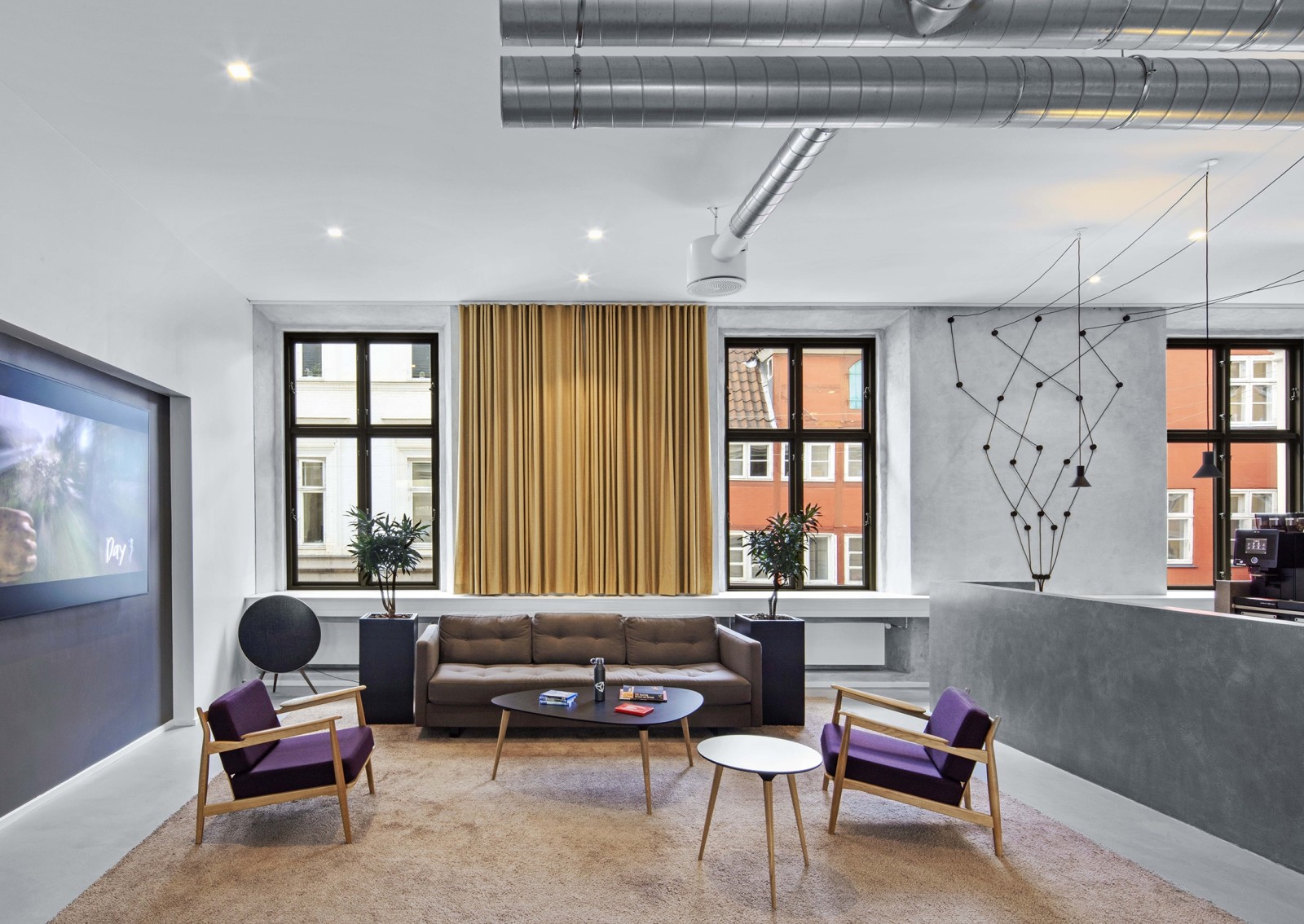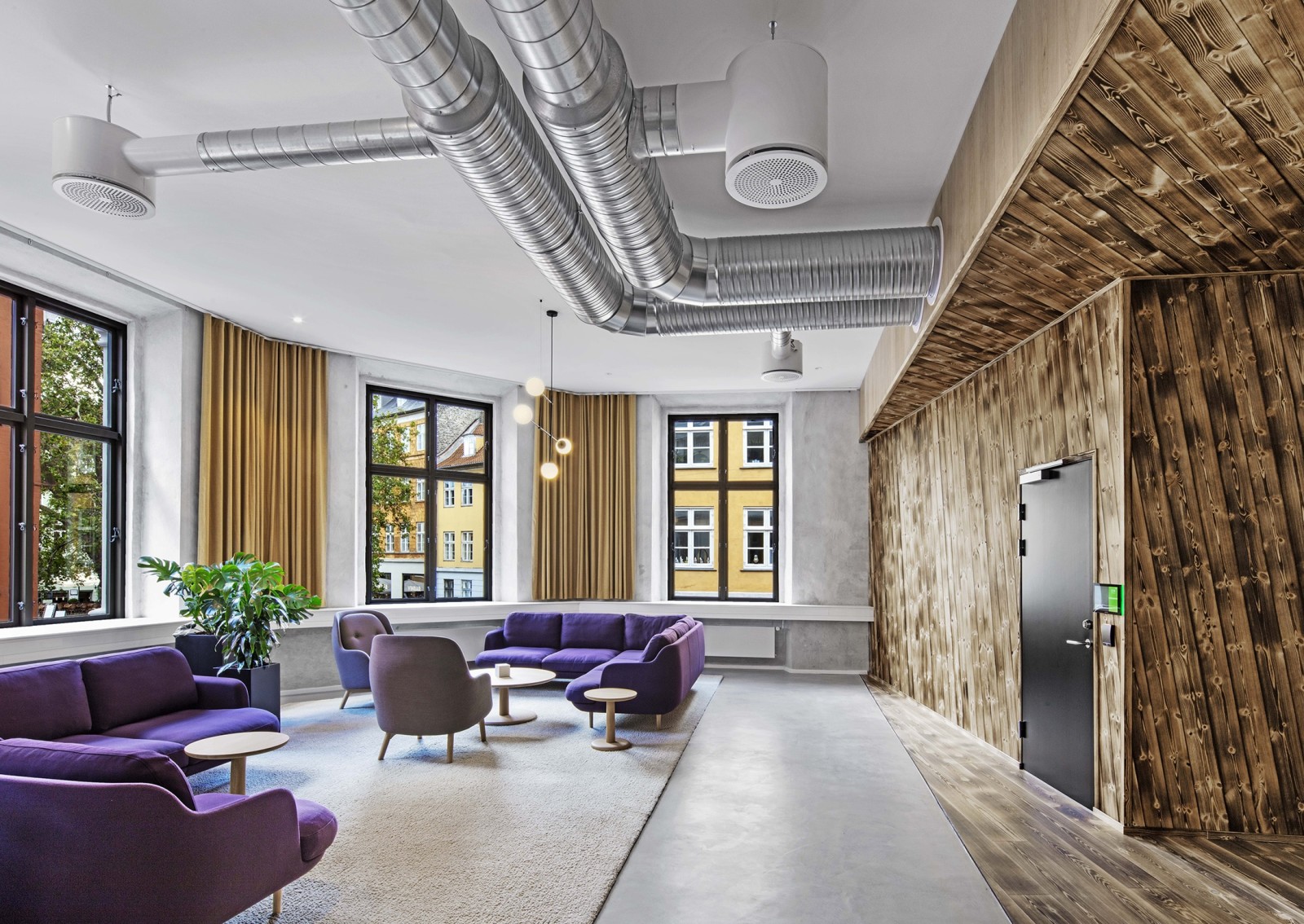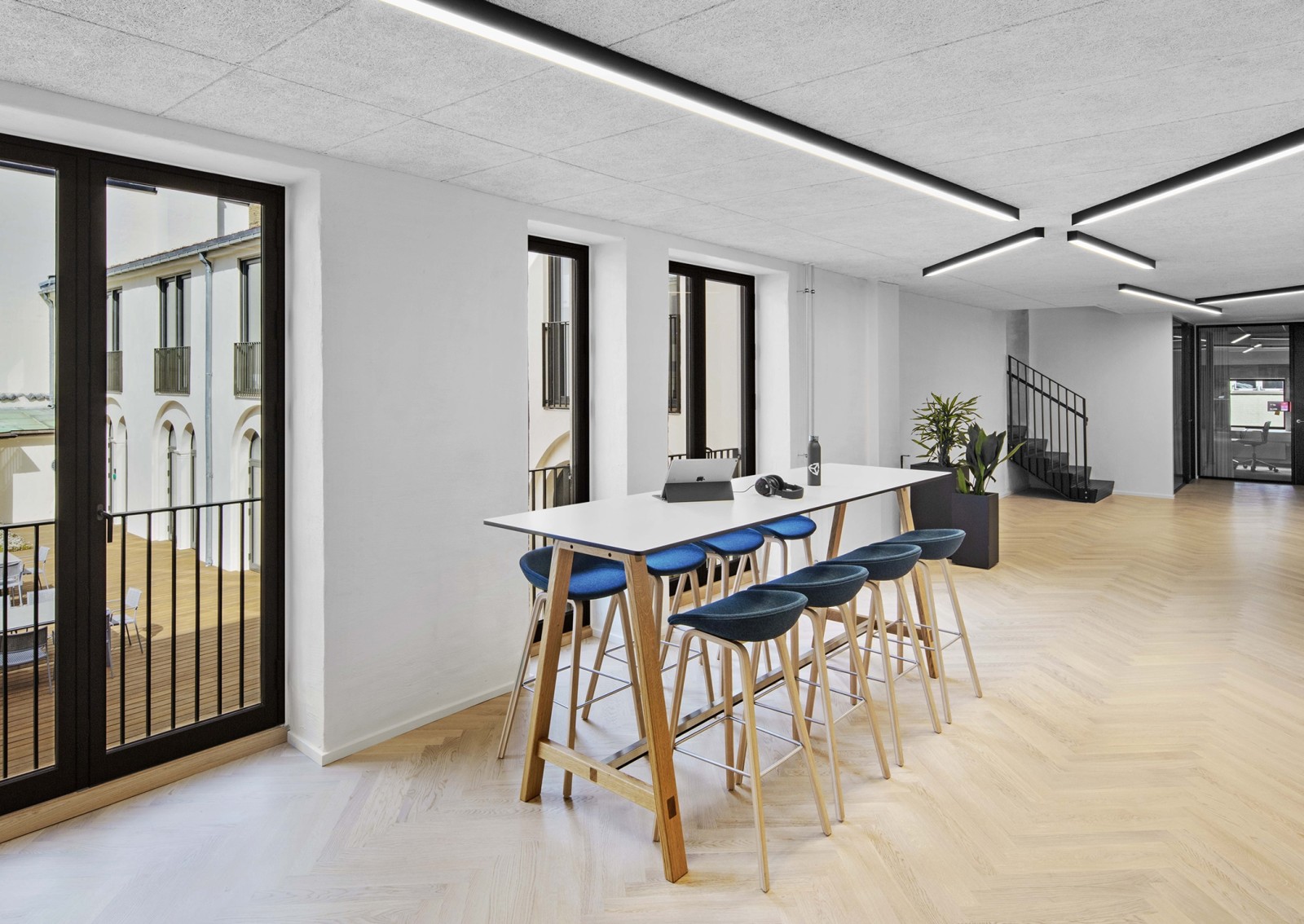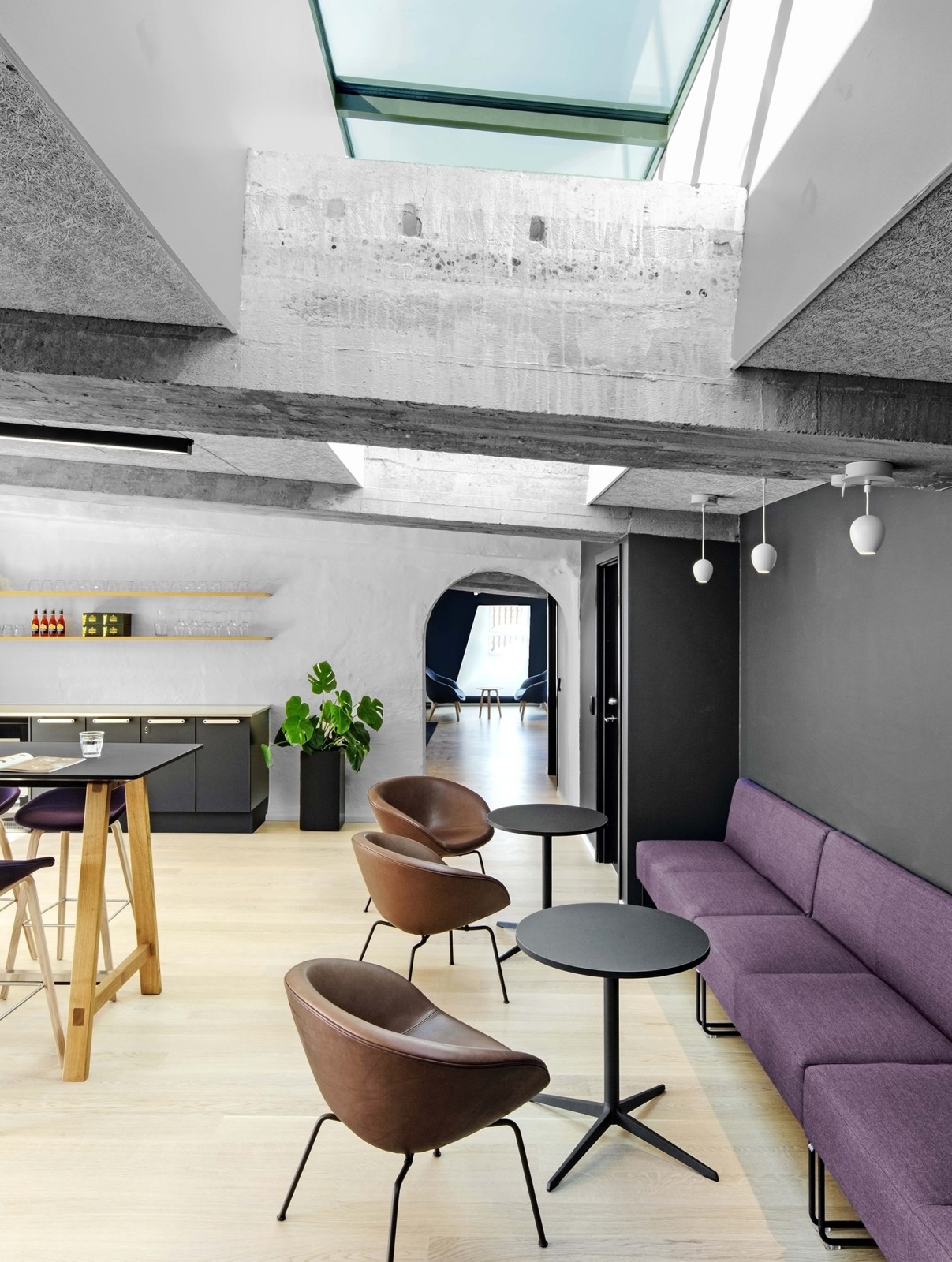 Natural materials such as wood and stone bring a warm feel to these spacious, modern office premises.
Unity Technologies unites a warm, Scandinavian interior with unexpected design elements.
The headquarters of Unity Technologies, which creates tools for games development, can be found in the almost mythical cluster known as Silicon Valley. However, the company's roots lie somewhat closer to home in the Nordic region. The business was founded in Denmark in 2004 by a team of three individuals. Today, just over 16 years later, 300 employees work at its fast-growing central Copenhagen office.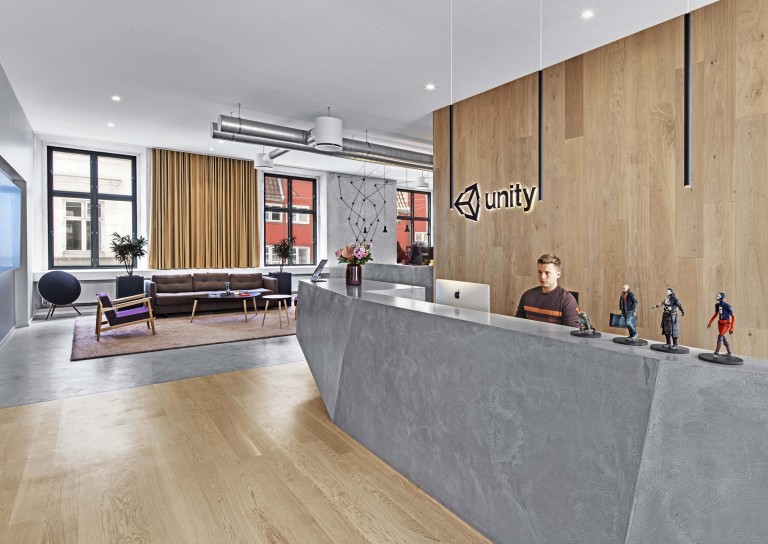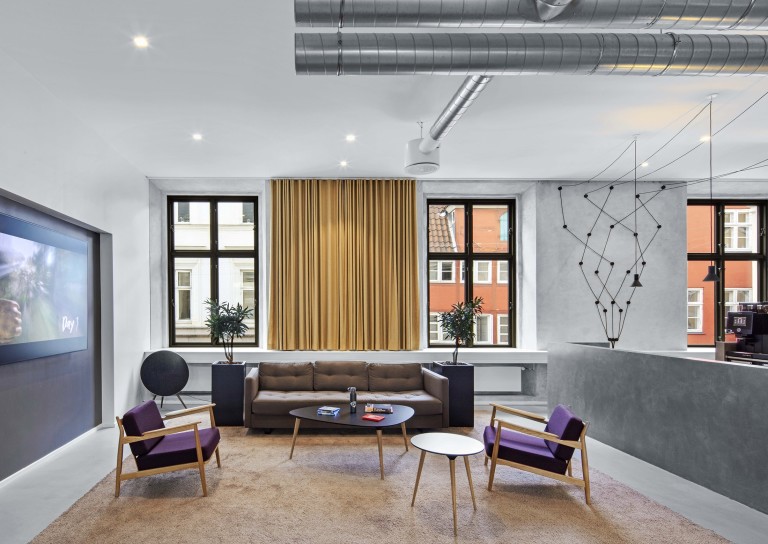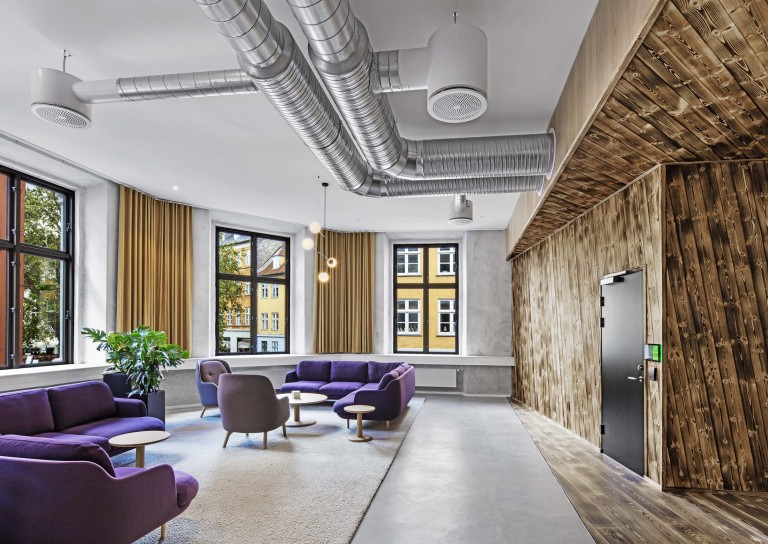 New modern spaces
When the premises, which once housed an old post office, be-gan to feel too cramped, the possibility of renting the adjoining building came up. Three empty floors could be opened up and combined with the existing premises. The extra 4,000 m2 all-owed the creation of spacious, modern premises. Architecture practice Rapt Studio, based in San Francisco, designed the new sections of the office, which Input interior has realised and delivered.
"A modern, but nevertheless warm, design inspired by Scandinavian aesthetics has complemented and enhanced the character of the existing building," says Mike Dubitsky, Design Director at Rapt Studio.
Danish design and natural materials
The lighting and furniture for the project reflect Nordic style and are complemented by exciting and unexpected design elements, such as the partially suspended reception desk at the entrance, walls clad with vertical wood panelling and accentuated skylights that frame the visible roof structure on the top floor.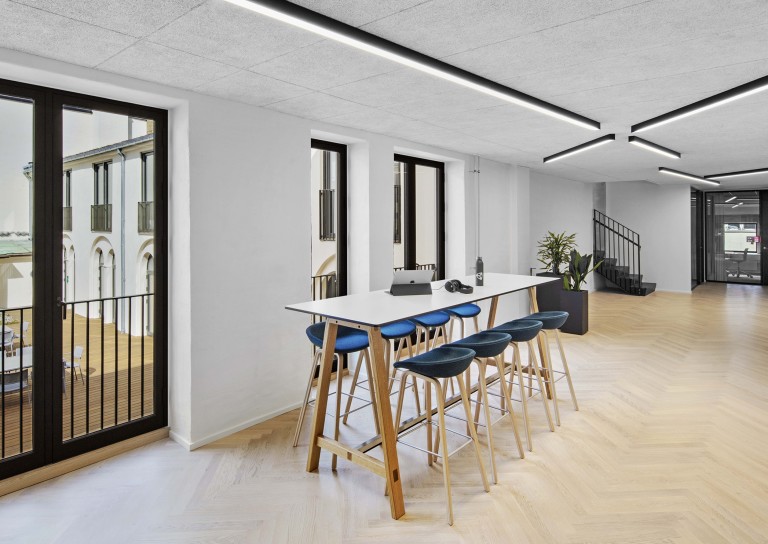 Natural materials such as wood and stone bring a warm feel to these spacious, modern office premises. The first and second floors house office workplaces and meeting rooms, while the third (and top) floor accommodates a large lounge with cosy sofas and pouffes that can easily be moved around for flexible furnishing. A perfect spot for informal meetings and chilling out. Adjoining the lounge is the office kitchen with dining areas, and a big-screen TV used for both presentations and entertainment.
"The furniture is sustainable and high quality, and it's great to know that it largely consists of Danish design products from brands such as Fritz Hansen, Fredricia, Magnus Oleson, Hay and others," says Joan Weltz, Business Area Manager at Input interior in Denmark.
Elements of wood can be seen in both the permanent fittings and the office furniture and blend well with the project's colour scheme, with its use of rich yellow tones, beige and bordeaux in the lounge area, combined with green hues in the meeting rooms.