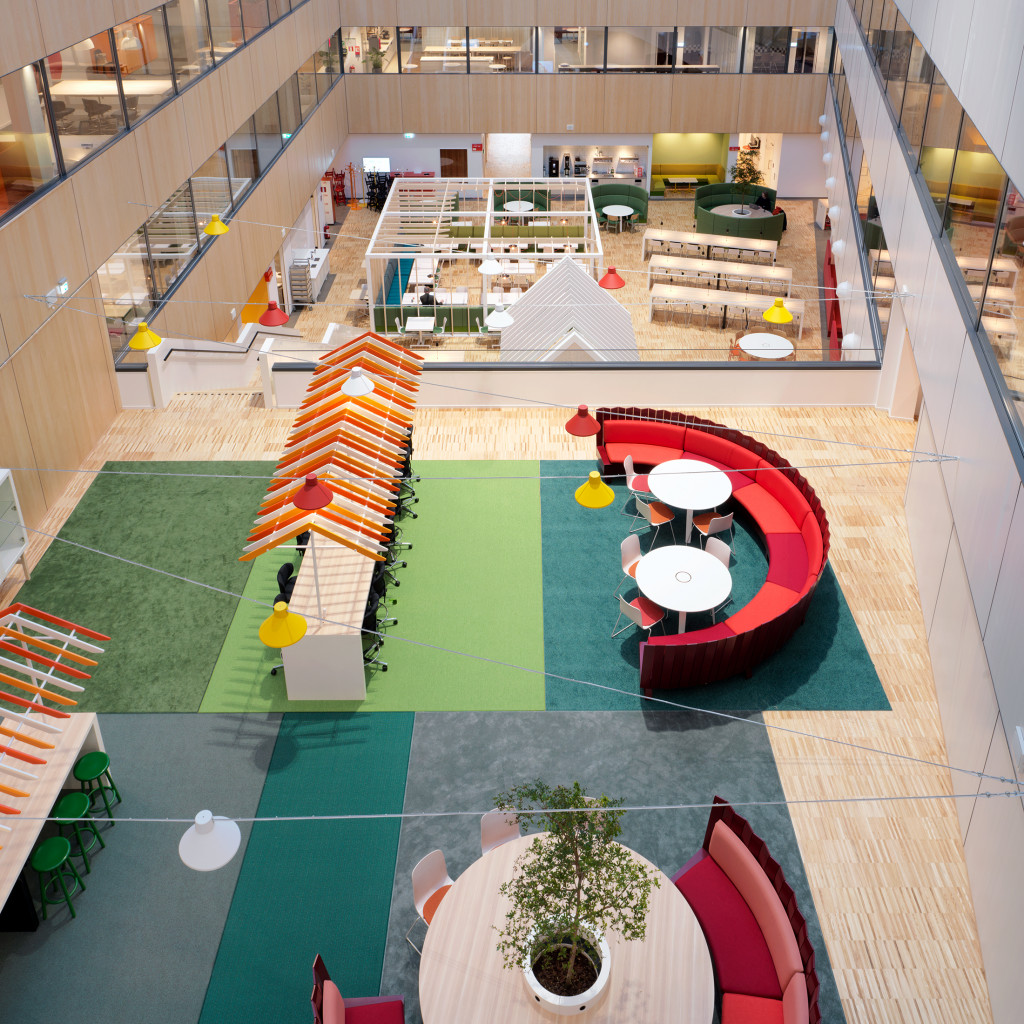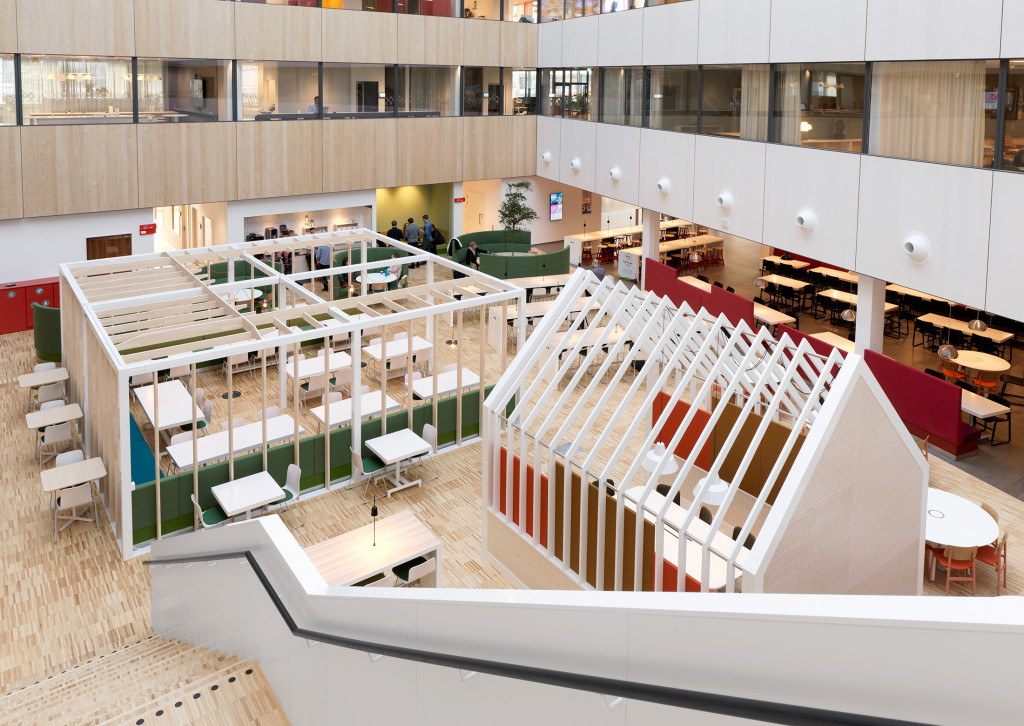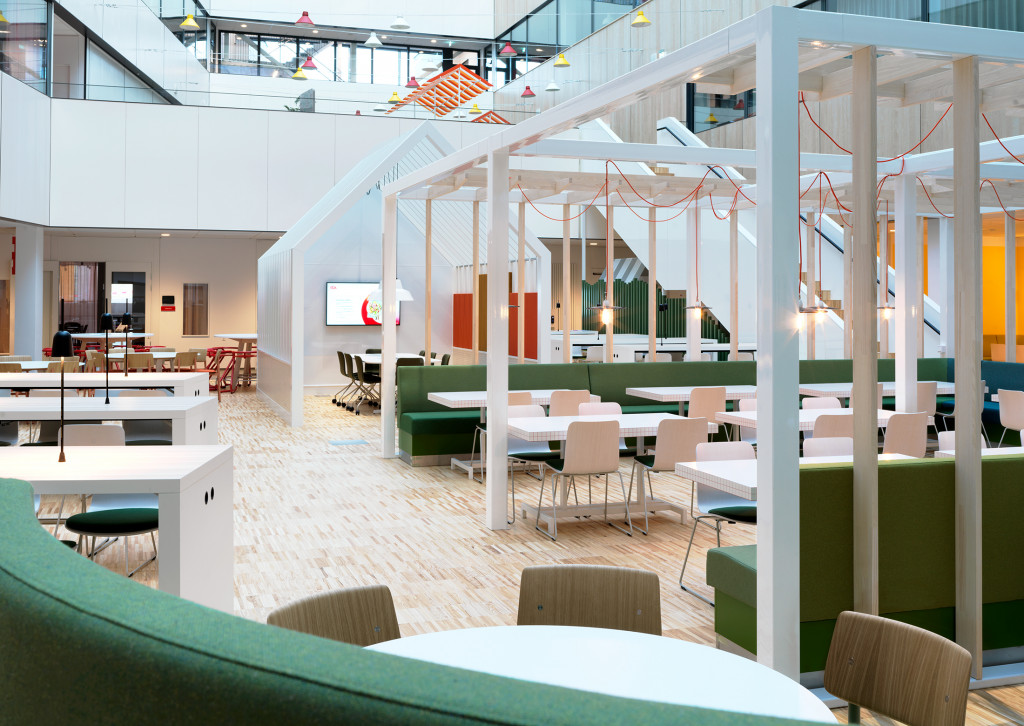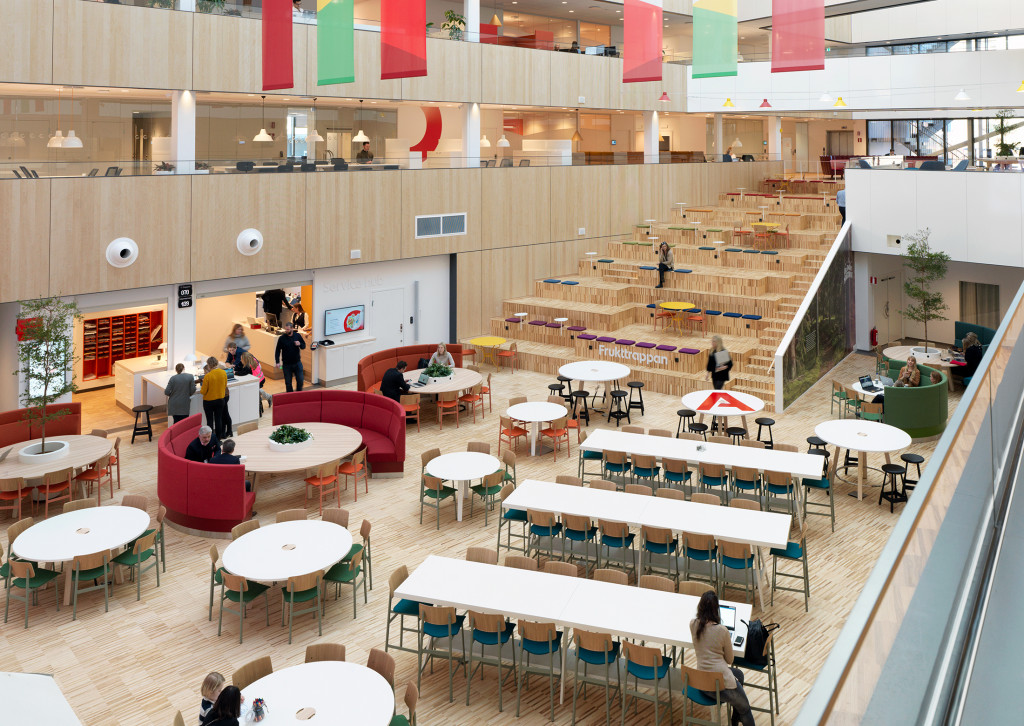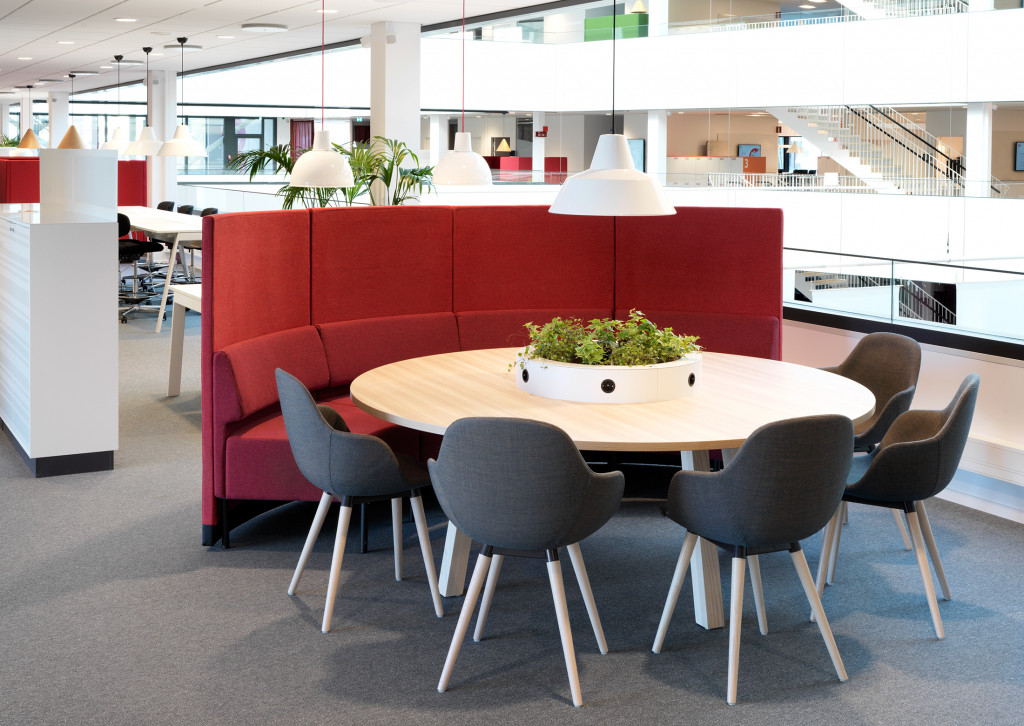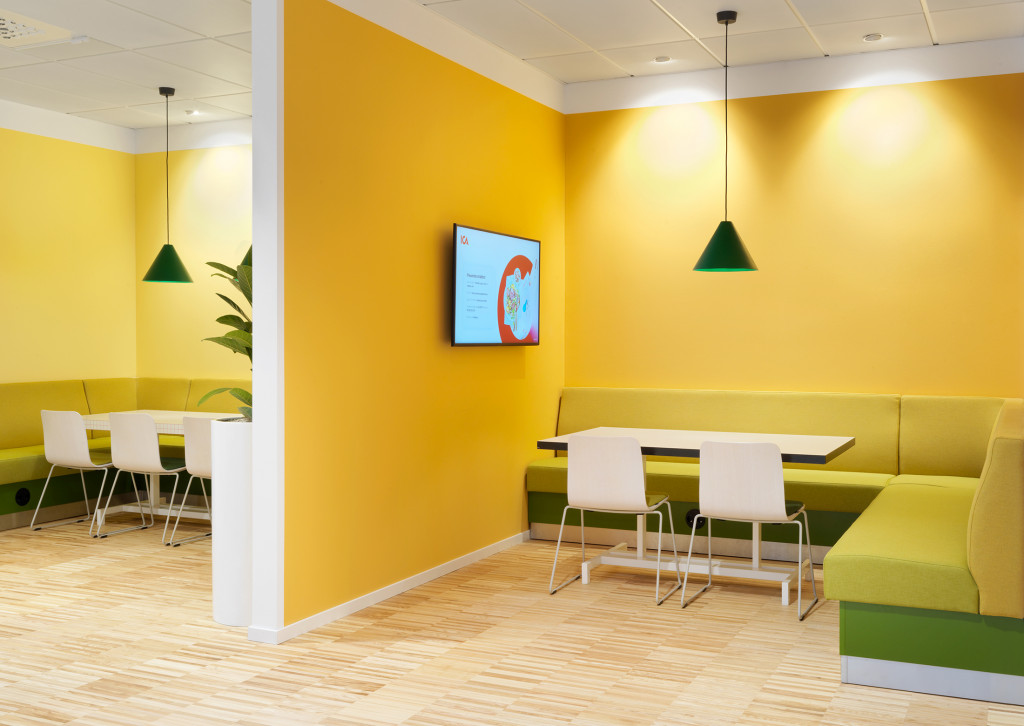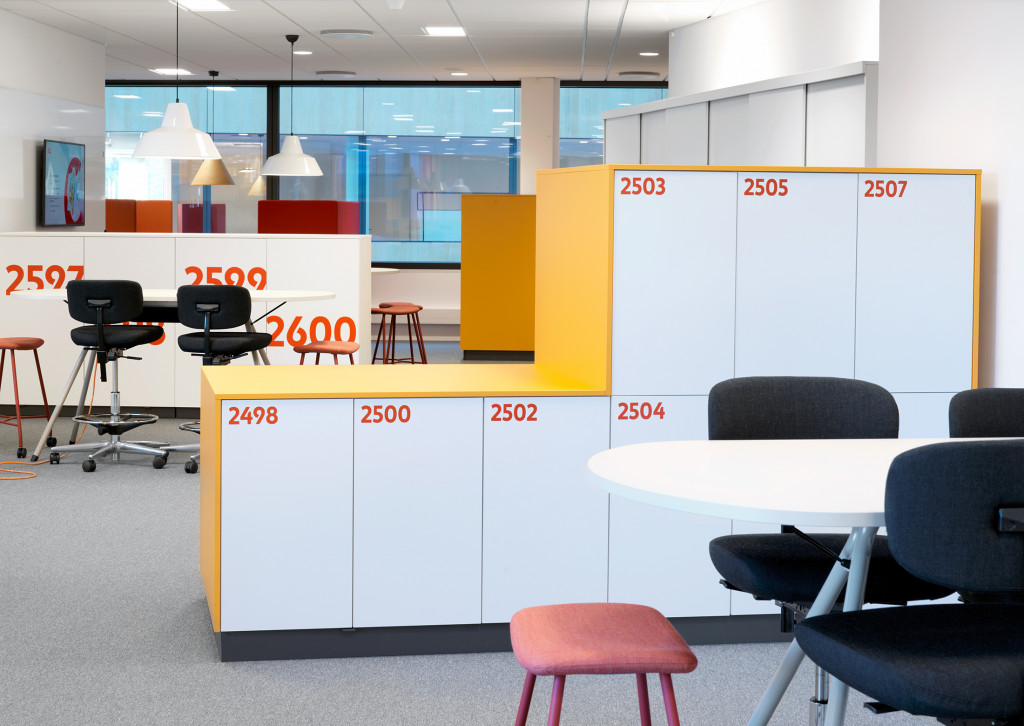 The activity-based office is designed to encourage collaboration and spontaneous meetings.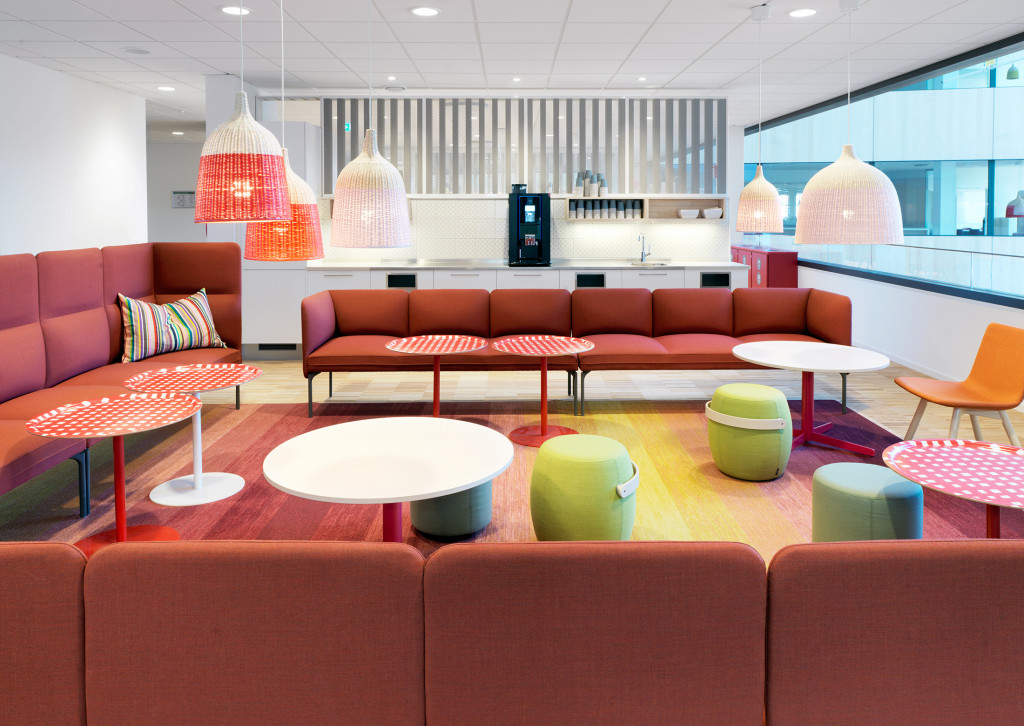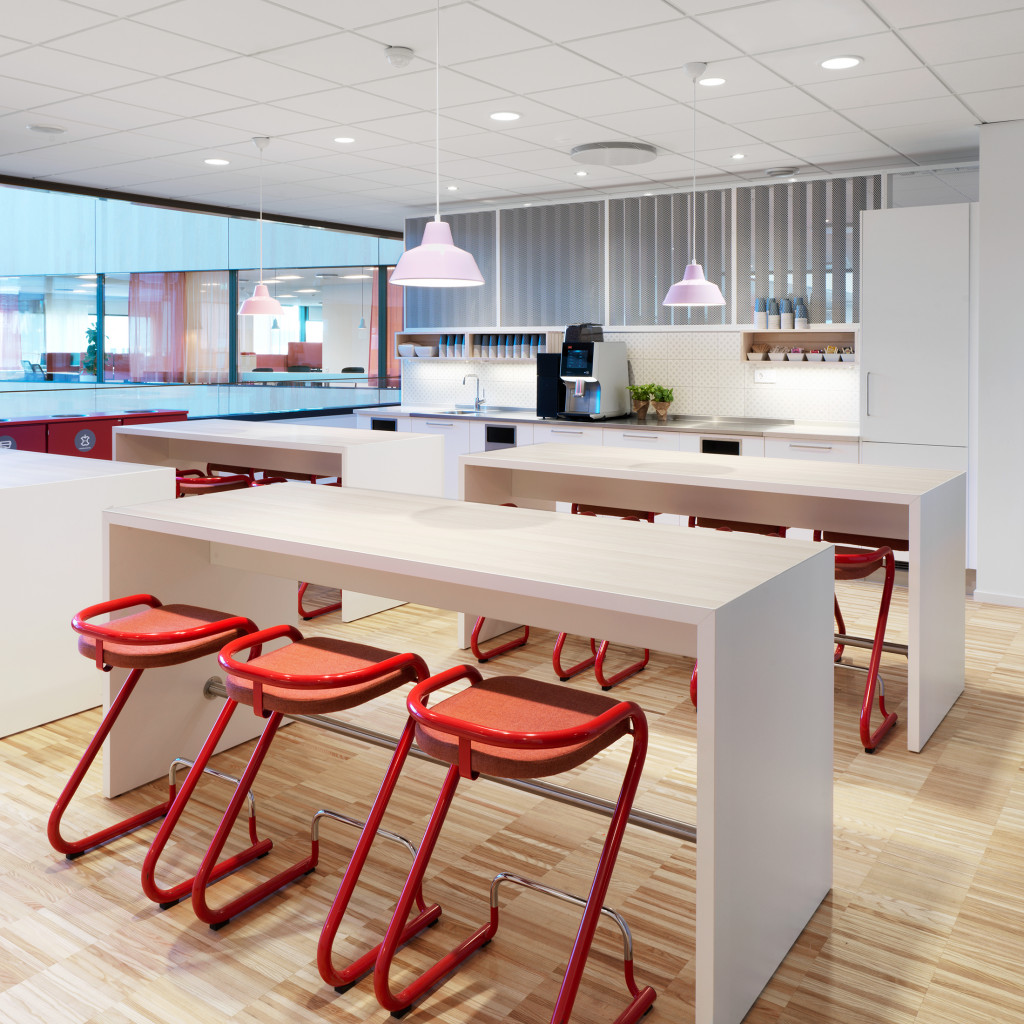 Bright materials are combined with colourful accents inspired by the ICA supermarkets.
Activity-based, modern and eco-consciousness down to the smallest detail characterizes the ICA Groups's new head office in Arenastaden, Solna, Sweden.
Opposite Mall of Scandinavia, a seven-storey building rises where Swedish retail company ICA's new environmentally certified head office is located. In an effort to streamline collaboration within and between the Ica Group's companies and functions, employees from four different offices around the Stockholm region has now been brought together into one.
The new building is designed by Fojab and Reflex Arkitekter, and consists of three separete buldings beautifully interconnected by three glass-covered atriums lined with white and veneer panels.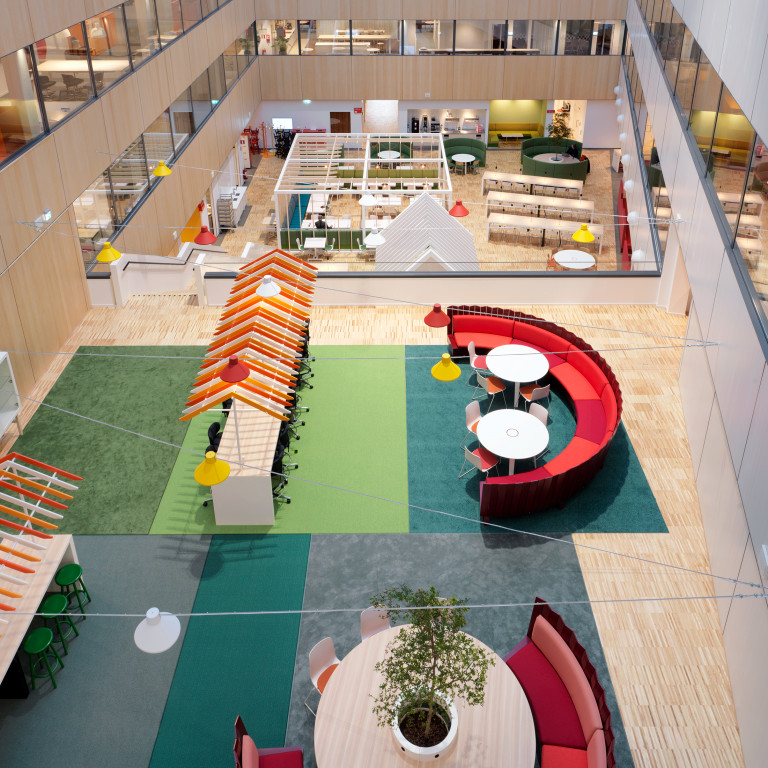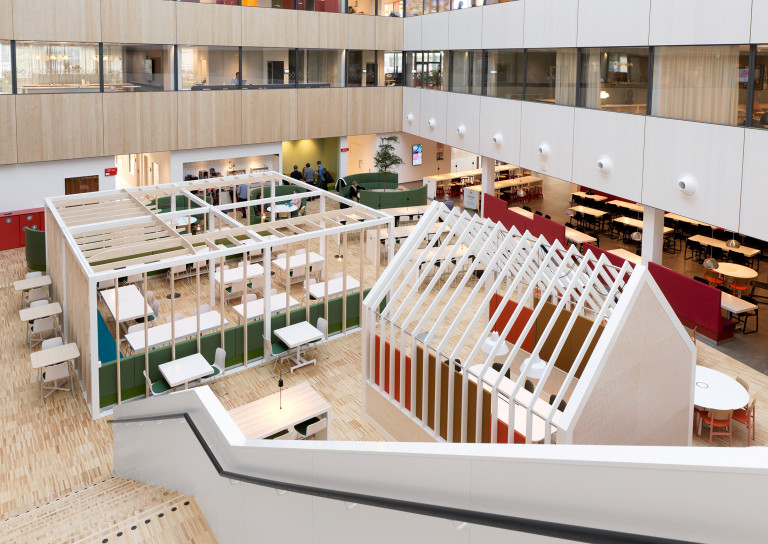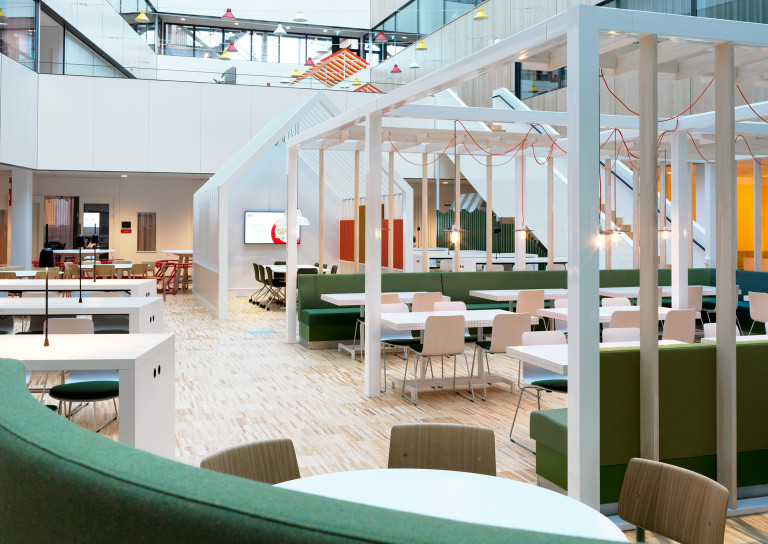 The interior has been designed by TEA Arkitekter while Input Interior has been responsible for procurement, delivery and installation. The indoor environment has been designed with the keywords robust and honest in mind, and is characterized by light, Nordic materials, combined with oversized details and colorful accents inspired by ICA's own stores.
The ICA-stores revolves a lot around food, which certainly has had a big influence on the new office. Most of the entrance floor consists of different types of kitchen. In addition to cooking lunch, staff are trained here, and in special sensory rooms, taste and aroma experiences of different foods are tested and evaluated.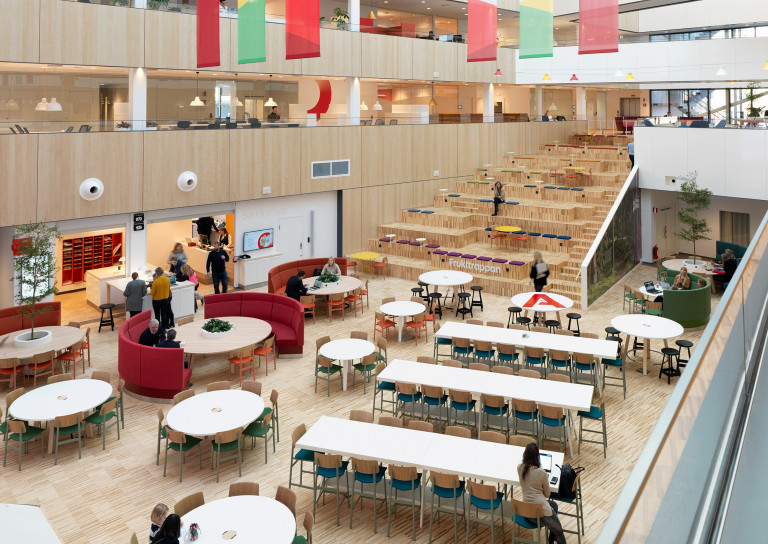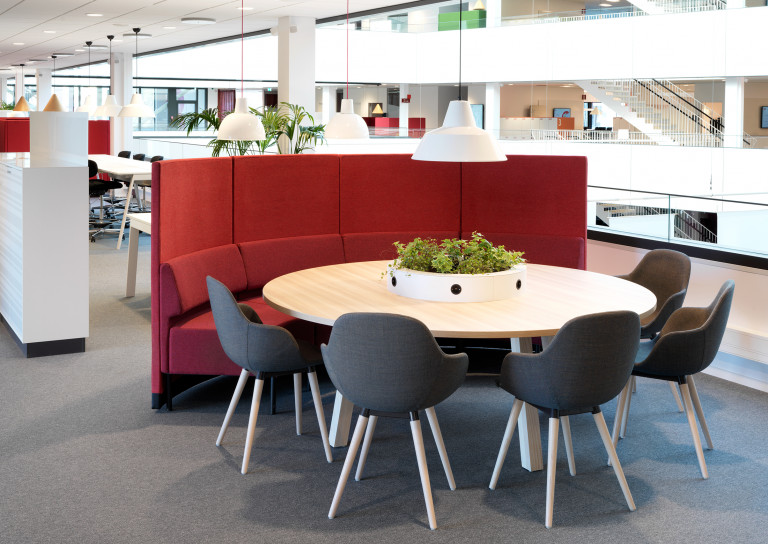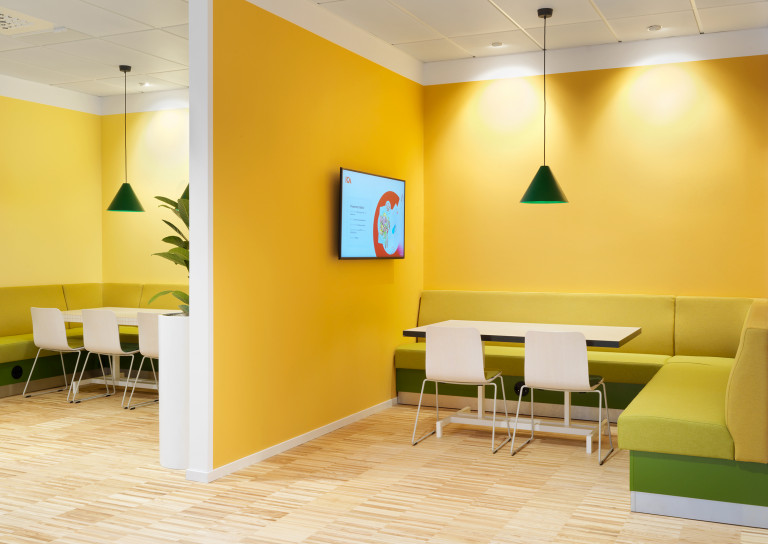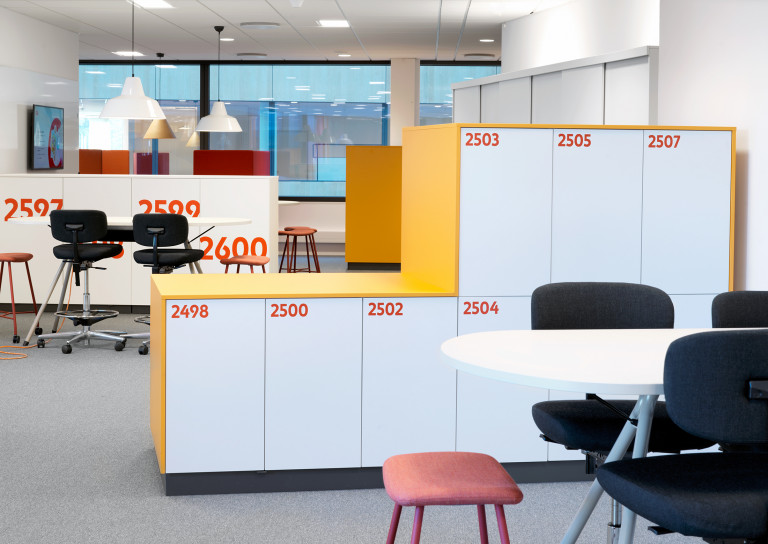 Upstairs, the first floor is mostly filled with conference rooms, while the rest of the office follows an activity-based layout where the employee chooses which spot is best suited for the task to be performed for the day. In addition to conference rooms there are quiet rooms, semi-quiet rooms and open spaces for collaboration. Room has also been made for eight exercise workplaces where employees can cycle or walk on exercise tracks while performing desk work, as well as a fully equipped gym. A fundamental idea behind the layout of common areas such as canteens and lounges has been to design these in ways where the employees are facing each other eye-to-eye. This is to encourage collaboration and stimulate spontaneous meetings.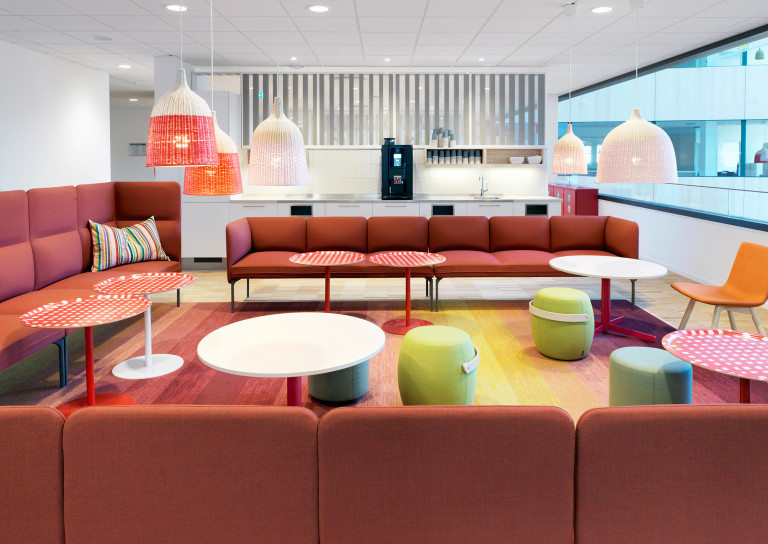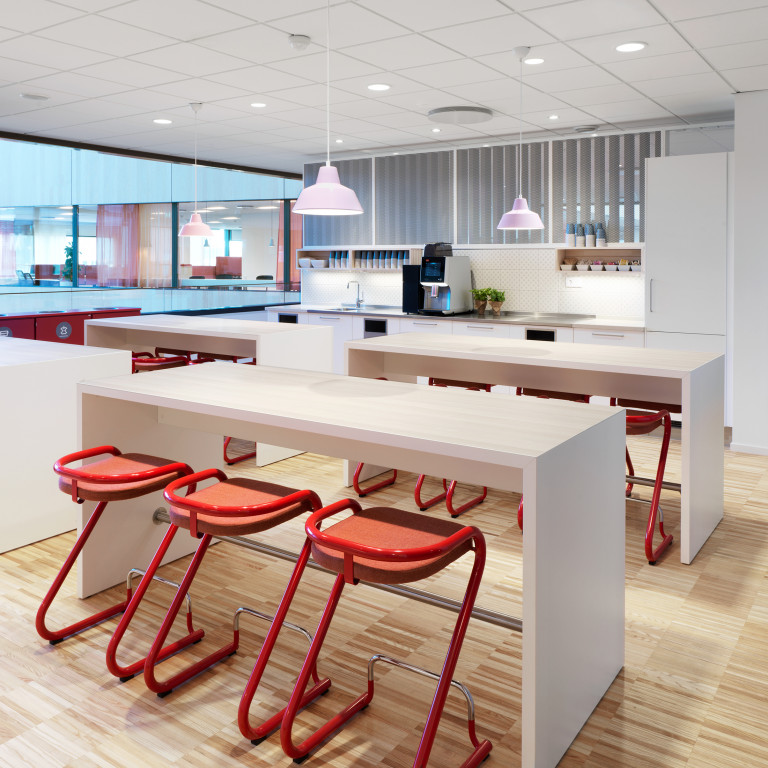 Nature has also been given a prominent role within the building, with several lush roof terraces, an orangery and a greenhouse that can be used as conference room all year round. The choice of materials permeates sustainability, and the lease agreement has also been signed with environmental concerns in mind.
– We wanted to create a unique ICA house, with a strong identity and brand presence. The vision is strong around "the learning company" and the exchange of knowledge between people. We see it as an important meeting place for ICA to live and work in, with possibility to modify in these changing times, says Thomas Eriksson at TEA architects.