Coca-Cola has the best office in the world
The Swedish head office of the world's best-selling beverage has recently been named as the best office in the world according to the Leesman quality index.
Jordbro, just outside Stockholm, is home to the office and production facilities of Coca-Cola European Partners Sverige AB. 1.4 million litres of major global-brand beverages such as Coca-Cola and Fanta, along with Swedish thirst-quenchers like MER and Bonaqua, are produced here every day. The portfolio comprises a total of 17 different brands. Coca-Cola is now one of the world's strongest brands, with a history stretching back over 130 years, and 20 years as a local workplace in Jordbro. The company wanted to showcase this history when it came time to undertake an extensive refurbishment of its office premises.
"The objective for Coca-Cola was a modern, activity-based office offering space and visibility for both products and brands. Reflex Arkitekter are responsible for the concept, with interior design, details and feature walls reflecting a coherent style and presenting the company's history in a creative way," says Niklas Jernström from EFG in Stockholm, which delivered the interior design for the office.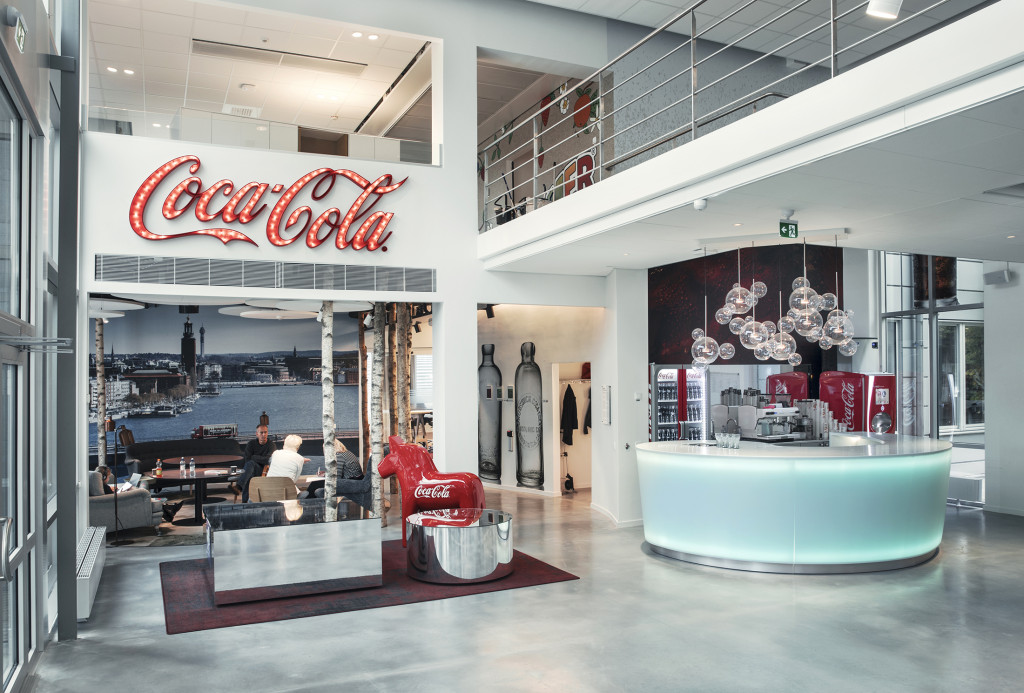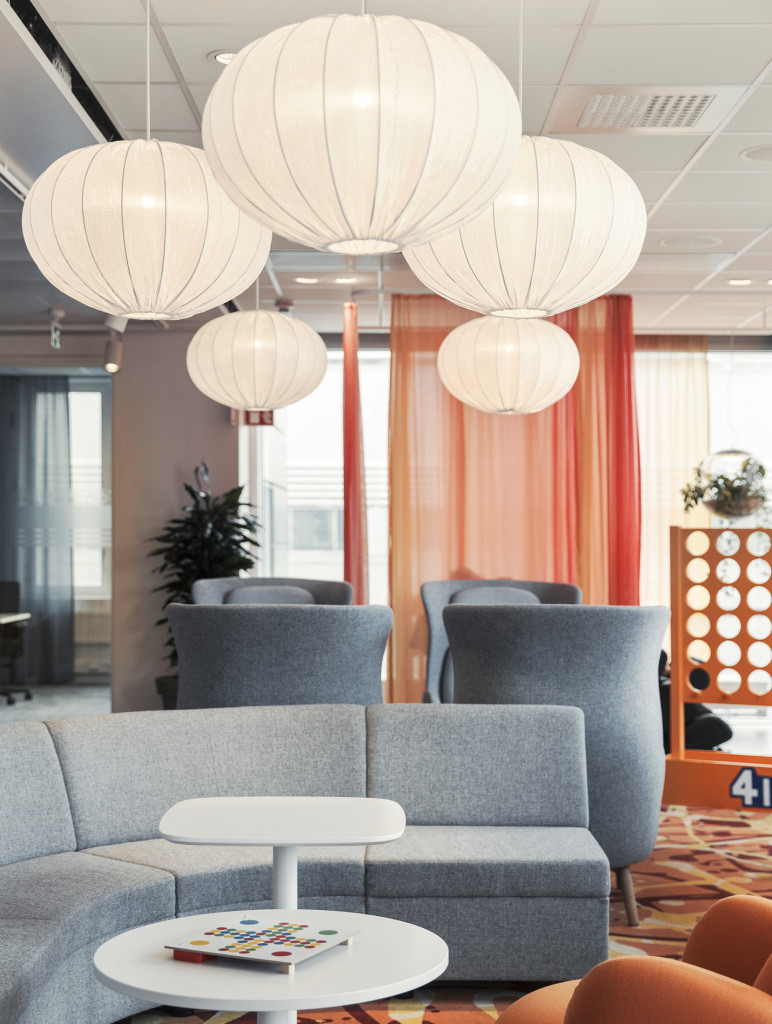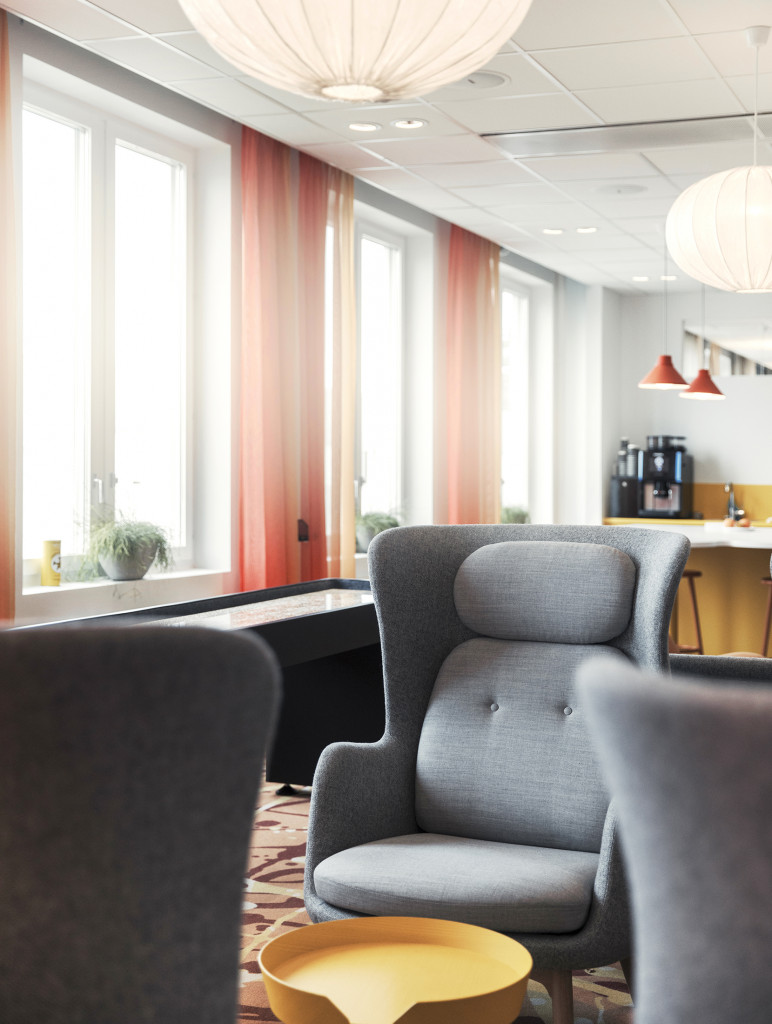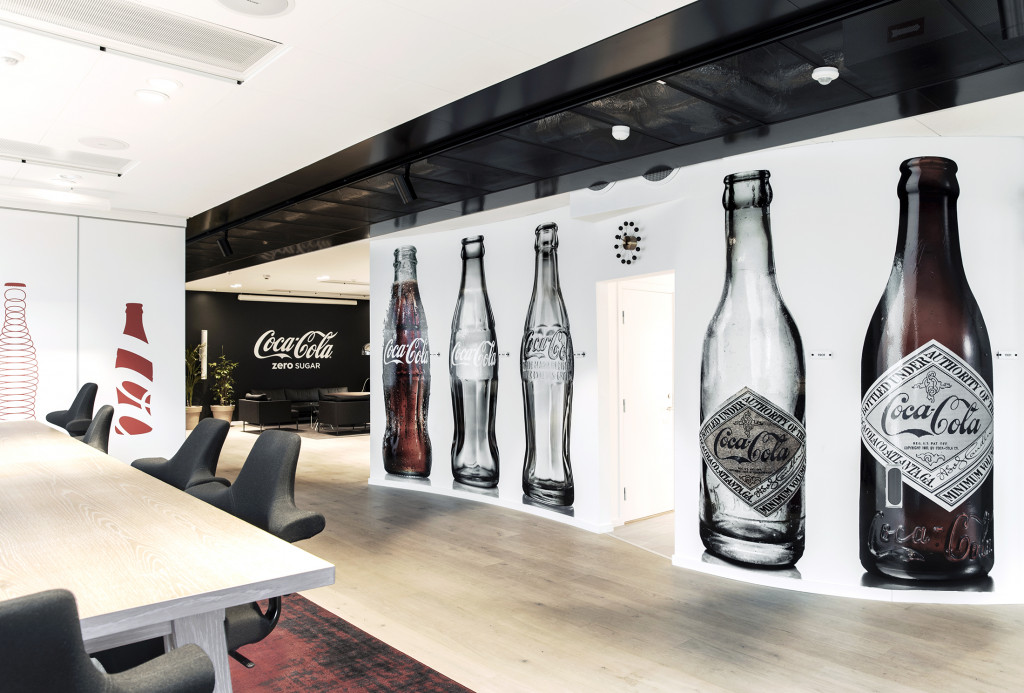 The Happiness Factory
The employees were involved in the process from an early stage and their wishes have governed the design of the new premises. And perhaps that's why the office has the happiest employees in the world, according to the international Leesman quality index. The employees were able to give their opinions on and rate their workplace by means of a survey. These results led to the office now being ranked as number one among certified workplaces in the world.
"The office is known as The Happiness Factory, a fitting name bearing in mind the playful and creative interior design, but also because it is now home to the world's happiest employees," concludes Niklas Jernström.